Five ways to support compassion in action this #RefugeeWeek 
June 20, 2023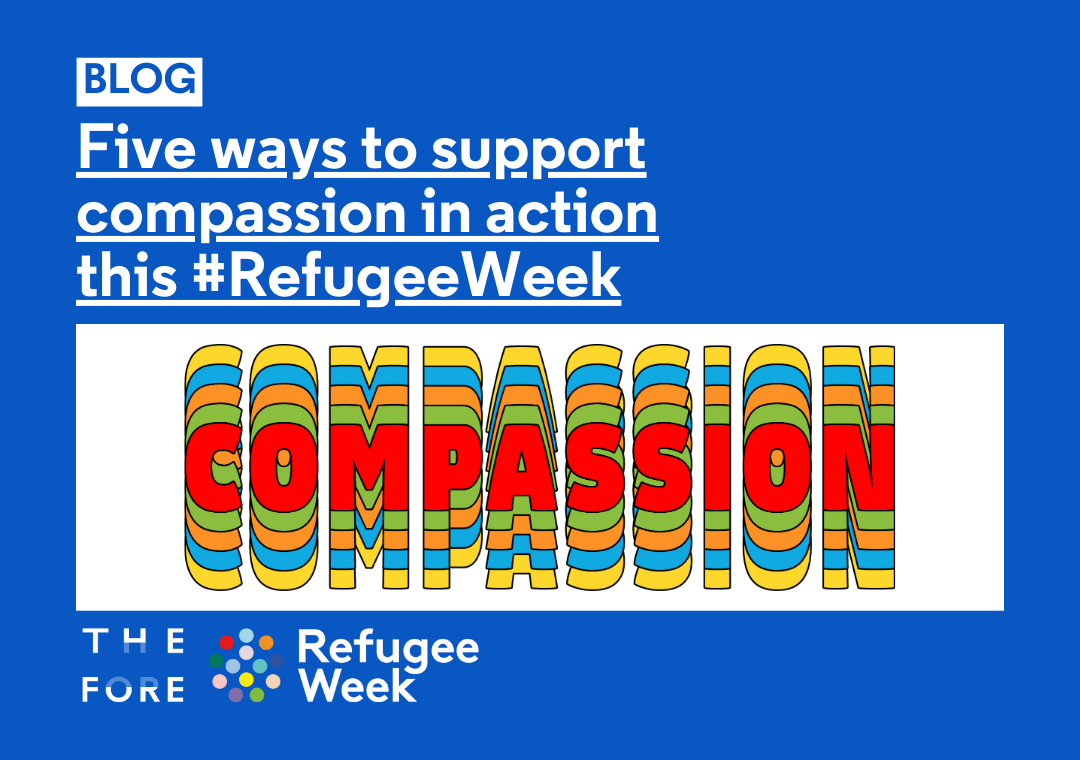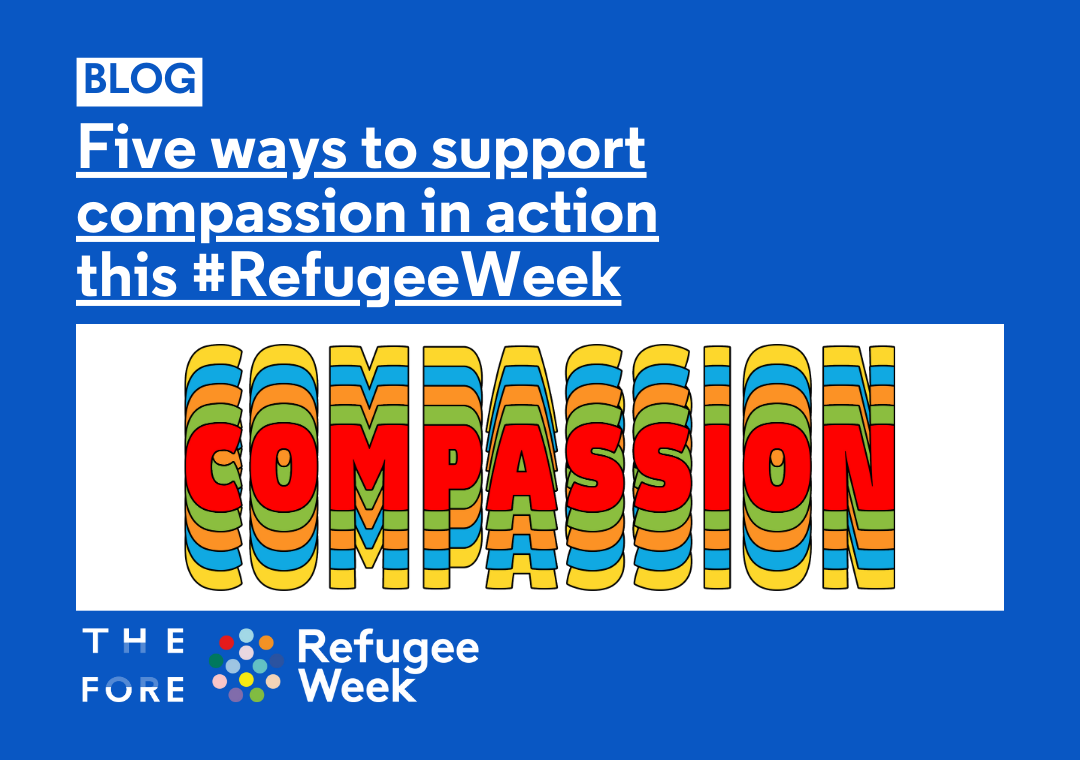 This year is the 25th annual Refugee Week. Refugee Week is the world's largest arts and culture festival celebrating the contributions, resilience and creativity of refugees and people seeking sanctuary.
The theme this year is celebrating compassion. We're showcasing the brilliant charities we've funded, to explore what compassion looks like in action. They're providing emergency goods, support for first time parents, and enabling bonding through football. Our charities are giving lifelines to people fleeing tragedy and conflict.
Here are just a few of our charities supporting refugees and people seeking asylum, all over the UK, during Refugee Week and beyond.
By giving parents-to-be the helping hand they need
Amma Birth Companions supports those who might otherwise go through pregnancy and childbirth alone. Based in Scotland, the charity is building a community of care for families in need of additional support. 90% of their clients feel less isolated as a result.
Amma supports women and birthing people who are often new to Glasgow. Many of their clients are survivors of trafficking, and people seeking political refuge or asylum. Many of them go on to become brilliant birth companions and volunteers themselves.
"When you are an asylum seeker you can feel devastated and not worthy sometimes, so when you support another person, you feel confident and part of something good. I can't work, so with Amma I have a purpose."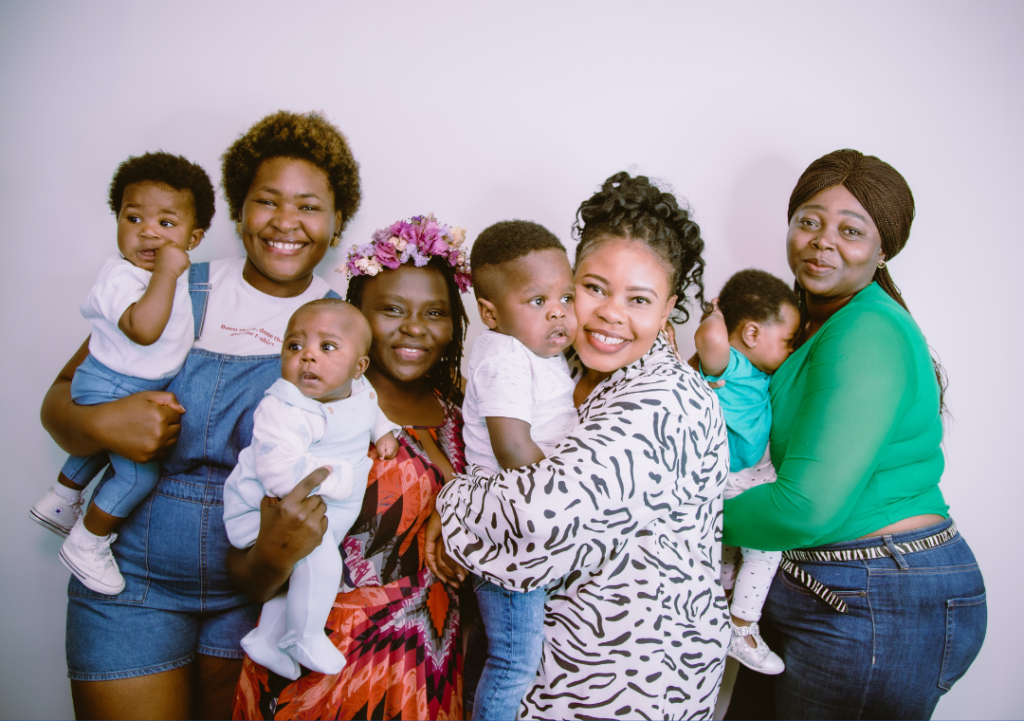 https://ammabirthcompanions.org/
By clubbing together to provide support 
Established in 2000, The Harbour Project is the only organisation in Swindon that provides direct support to asylum seekers and refugees. The charity welcome over 1,000 visitors per year, from all ages, and coming from 53 different countries. Last year alone, they helped to arrange 934 GP registrations, and 734 appointments with solicitors.
It has a drop-in centre providing a safe space, help and advice to prepare for working in UK and daily English classes. They also provide a women's group, homework club and a football team. The Harbour Project used funding from The Fore to fund a Female Visitor Engagement Officer, to provide more specialised services for women asylum seekers and refugees.
"I arrived in Swindon…, I am from Eritrea and knew no one. It was strange and I felt strange, but my English was good and I made myself visit Tthe Harbour but did not know what it was. I helped at Tthe Harbour and helped with translation as I wanted the other people to feel that they had been heard and they could tell Harbour their concerns." 
https://harbourproject.org.uk/
By baking and breaking bread
Breadwinners transforms lives through selling bread. The charity employs refugees to sell the organic artisan bread at farmers' markets in London and Brighton. They also manage an online bread delivery service.
Their three employability programmes provide jobs, work experience, training and mentoring for refugees and young people seeking asylum. The Fore helped to fund a programme manager for Breadwinners back in 2020.
70% of refugees in London are unable to find work. Thanks to their programme, 88% of Breadwinners participants have progressed into further work, university or volunteering after graduating. 93% of Breadwinner graduates say that their wellbeing has improved. 92% felt that they'd made a difference in their community.
"This job as Market Manager has given me a purpose. It has taught me that I can do anything. The best part is meeting and talking to people at the market. It's so nice to see people smiling." – Vanessa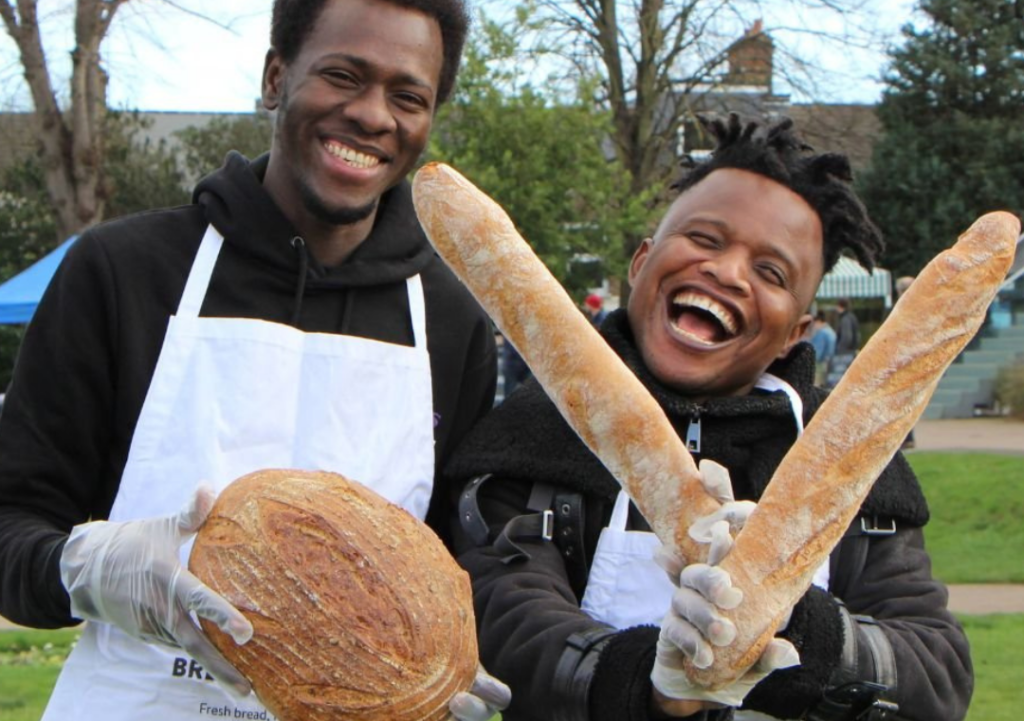 https://www.breadwinners.org.uk/
By empowering refugees to organise
Manchester Refugee Support Network helps asylum seekers and refugees across Greater Manchester get the basic support they need to live with dignity.
MRSN comes together to offer a wide range of support – there's a community football game in Salford every weekend, an advicse service, and an Expert by Experience Group. MRSN helps people with refugee experience to get organised, collaborate and advocate for what they need and deserve. Some have gone on to senior leadership positions within the charity.
We awarded the charity £30,000 and wrap-around support at the end of 2022, in order for them to turn their offices into a community café. With around 1,500 clients welcomed into the charity's services every year, we can't wait to see the effect that extra space has on everyone involved. They'll be working to provide cookery classes, group meals for myriad different cultural groups, and food parcel preparation for those harder to reach.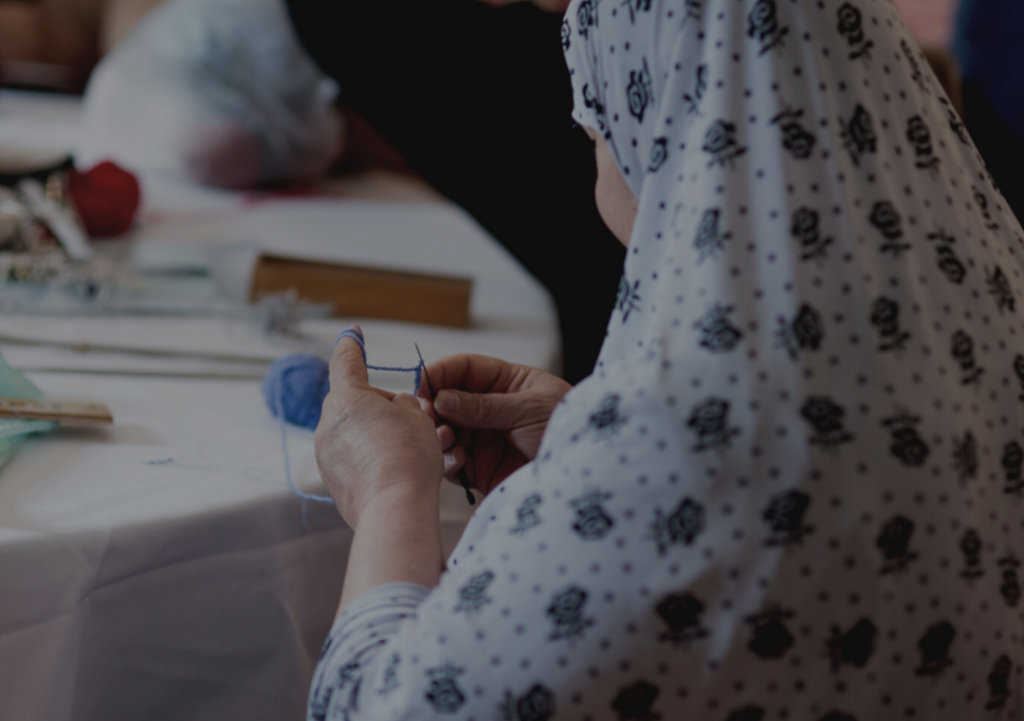 By making conversation
Started during COVID-19, Conversations Over Borders brings together displaced people and the wider community, to reduce social isolation and build confidence in spoken English.
Asylum seekers and refugees face disproportionate social exclusion. Conversations Over Borders provide skills, stable relationships and a community of people welcoming newcomers to the UK.
The charity has already facilitated over 8,300 English conversation classes and demand is soaring. The Fore provided a grant to increase capacity for financial management to facilitate growth, strengthen their team and ensure that the projects are properly resourced.
"Now I feel as if I take a step forward every day. Now I'm starting to feel alive and I'm starting to feel my life has meaning. You may see these things as simple, but we see them as great things that have great value and impact on us. It heals our wounds and revives hope in our hearts. It makes us forget all the pain and sorrows that we lived in our countries." – Khaled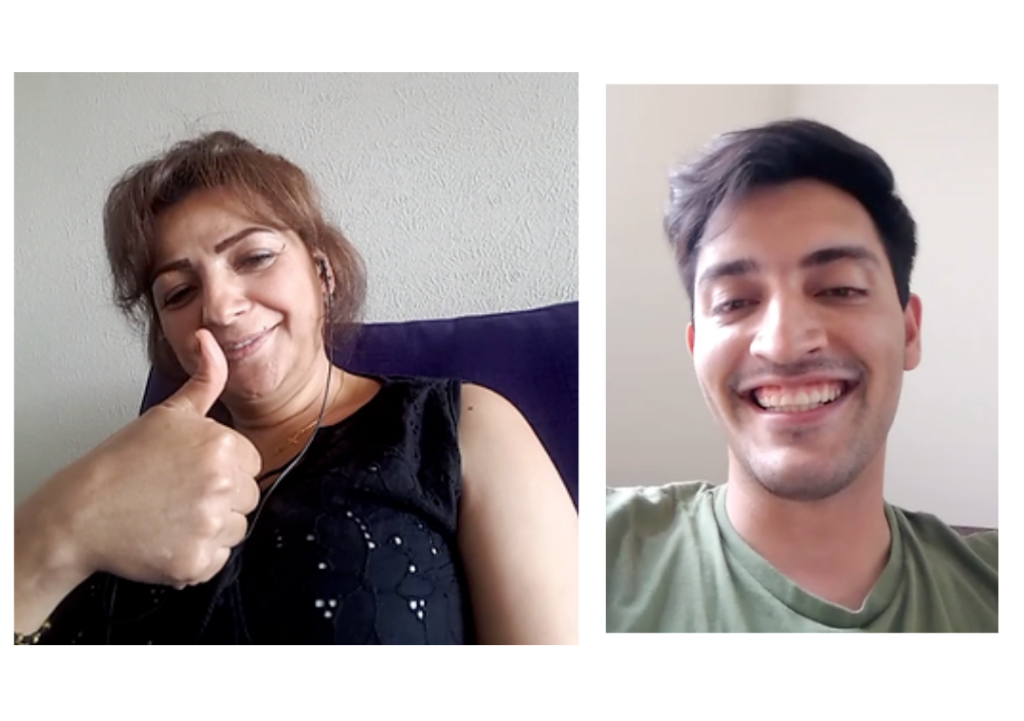 You can get involved in helping our charities, and the communities they serve, to thrive. Sign up to receive a fortnightly email update with our latest volunteering opportunities. Get in touch at [email protected] to learn more about funding our work.

🗓️Refugee week runs from 19-25th June 2023.