Meet our Greater Manchester Green Shoots Grantees
December 1, 2022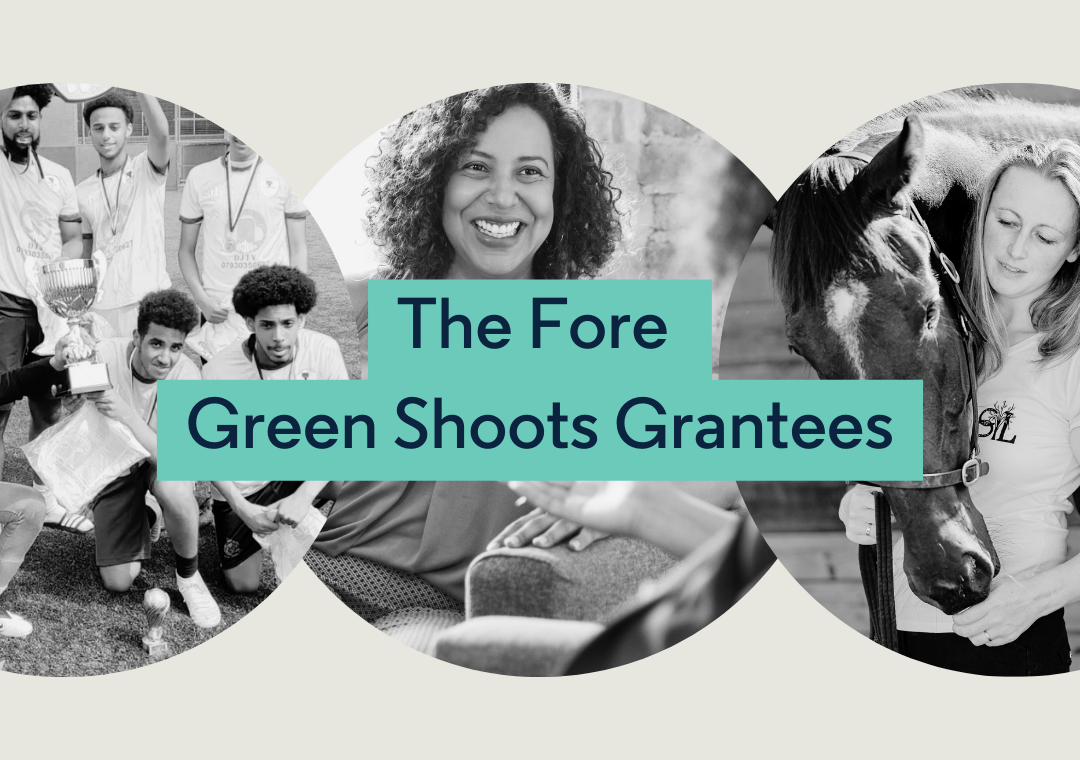 Green Shoots is our vision for a new collaborative hub in the North West.
In our Autumn 2022 pilot of Green Shoots, we brought together funders, businesses and social entrepreneurs across Greater Manchester to drive social change at the grassroots.
We're welcoming three new exceptional projects into our community of grantees. These charities and social enterprises are advocating for refugees, developing equine therapeutic programmes, and setting the standard for culturally competent mental health services.
At The Fore, we believe in a better connected society. We know that real change happens when people with the best ideas are plugged into the right networks and resources. It's our mission to matchmake innovative solutions, shaped by personal experience, with a community of funders and business experts.
There are over 17,000 charities in Greater Manchester alone and they're no strangers to coming together to make change possible. Over 20 years ago, three separate refugee support organisations joined forces to set up Manchester Refugee Support Network (MRSN).
They knew that vulnerable refugees and asylum seekers experienced serious isolation, and what they really needed was a community around them. Over the past two decades, MRSN have nurtured over 21 refugee community organisations whose support transforms the lives of their members. No longer alone, they are able to lead safer lives as confident, knowledgeable citizens.
The fourth in our series of ongoing regional funds, we're excited to be bringing our charity driven approach to the North West. Following local outreach and an assessment process led by our "Strategic Applicant Consultants", five organisations were selected for our funding panels.
Our panels are made up of a lively mixture of business partners, donors and past grantee, who carefully assessed each idea. The panels awarded Grants and skills support on how transformational an impact they would have on each organisation.
Our Newest Grantees
Meet the visionary organisations working towards a fairer, more just, and more connected Greater Manchester.
We hosted our first flagship event in Manchester to mark the launch of our work within the Northern Powerhouse. Find ways of getting in involved and read more: Profit with Purpose: Good for Society, Good for Business.
To support solutions for the problems of tomorrow, today, get in touch with [email protected] or donate here.
We'll be announcing our grantees on social media and sharing their stories over the next month. Follow us @TheFore to keep up.
At The Fore, we invest in ideas with the power to transform society. Find out more at www.thefore.org