Lippy People Request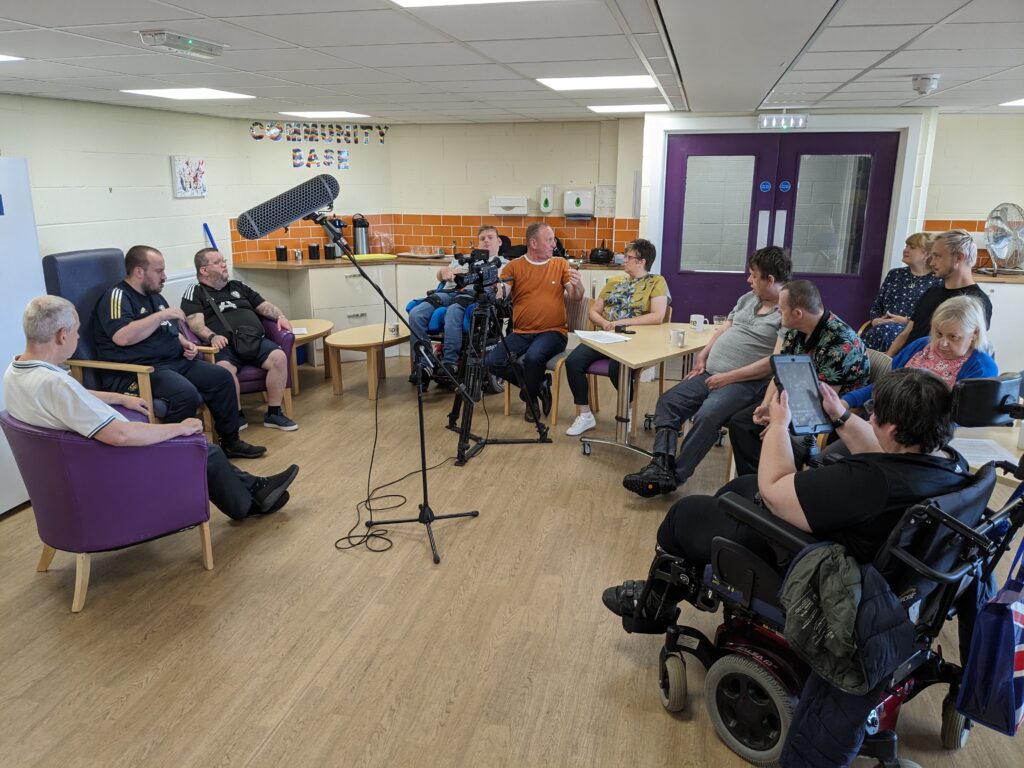 Organisation Description
Lippy People is an advocacy charity that uses video storytelling and coaching to support people who are often socially excluded, marginalised or ignored to share their often challenging lived experiences.
We collaborate with diverse groups of people to identify how they might use their lived experiences as a foundation for building their skills and resilience in order to affect positive personal and social change.
Our anchor project 'Life, Loss, Learning, Legacy (4L's)' is a structured video storytelling programme that coaches people to explore and share some of their most challenging life-changing experiences. Together, 140 video stories have been produced since 2018 exploring diverse forms of bereavement, grief and the impacts of life-changing health conditions. We have supported diverse groups within this project including learning-disabled adults and their unpaid carers, older men, south Asian Muslim women, LGBTQ+ men and people whose lives are coming to an end.
What are they looking for?
We recently received 3 years of funding from the National Lottery to support learning-disabled adults and unpaid carers within the 4L's project. In addition, we have also received 12 months of support to work with older men living with asbestos-related cancer. To date, we have been successful in attracting many partners into the project who have enabled us to delivery test new 4L's project areas and build an evidence base of impacts in west and south Yorkshire. We are now seeking new Trustees with business development, financial management, fundraising, marketing and lived experience skills to help us build on our existing projects and support us in starting to scale the 4L's project across communities in the north of England. We envisage this Trustee support being a mainly virtual and critical friend relationship, with a time commitment of 2-3 hours a month. This might involve reading and commenting on development and fundraising documents, attending Zoom meetings and providing governance support and advice - this is open to exploration to suit a potential candidate's time and interests. Here is a link to the Trustee brief - https://bit.ly/46UpHIF Many of our video stories can be found on our website - www.lippypeople.org
Timeframe:We aim to recruit 2 new Trustees by April 2024 and use the next 6 months to build new relationships and development ideas that we can build on across 2024 to 2026.
Contact email:[email protected]
Sector:Art and culture, Disability, Health and wellbeing
Skills:Other, Strategy and business planning, Trusteeship
Legal form:UK-registered charity