Cambridge Community Arts Request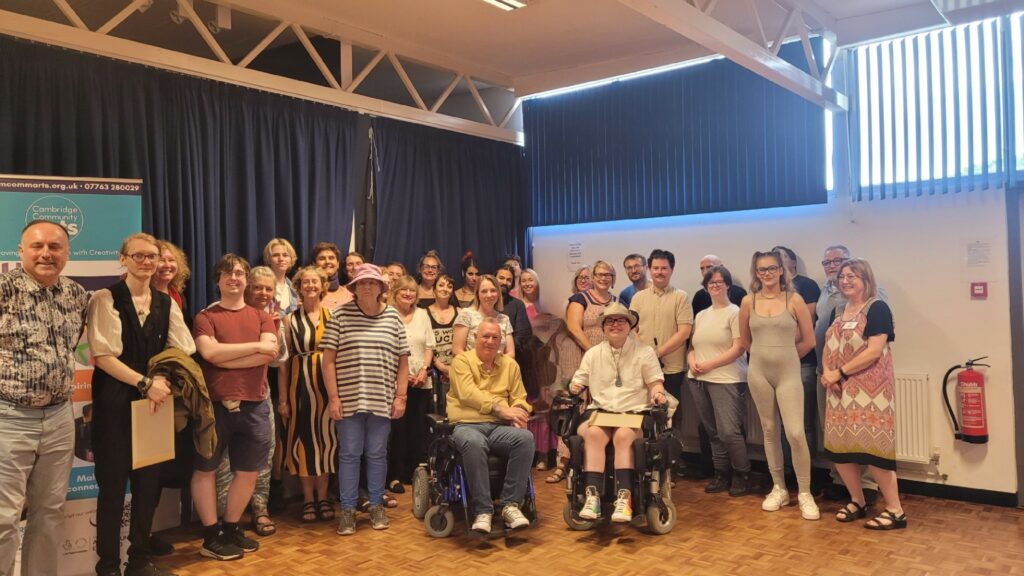 Organisation Description
Cambridge Community Arts is a social inclusion charity based in Cambridge. Our vision is of healthier communities empowered by their own creativity. CCA supports people on their individual creative journeys, empowering them to overcome barriers. We run a variety of art courses, led by talented creative practitioners, for adults in Cambridgeshire and Fenland. These are free or affordable to people on benefits or with low incomes. Priority is given to those with health conditions, disabilities or caring responsibilities. We provide 1-1 coaching for those wishing to get back into work, working closely with partners from creative industries.
What are they looking for?
Cambridge Community Arts is looking for Trustee/s to join their Board with professional skills in finance. We are looking for the following expertise: Understanding of financial administration in the charity sector; Understanding of the management of charity resources, including internal financial controls, charity reserves and restricted funding. Please send your CV and a letter of expression of interest detailing your relevant experience to [email protected].
Timeframe:Open deadline. Send to [email protected]
Contact email:[email protected]
Sector:Art and culture, Disability, Health and wellbeing, Poverty and disadvantage
Location:East of England
Skills:Finance, Trusteeship
Legal form:UK-registered charity