The Fore's Spring 2023 Charities
April 13, 2023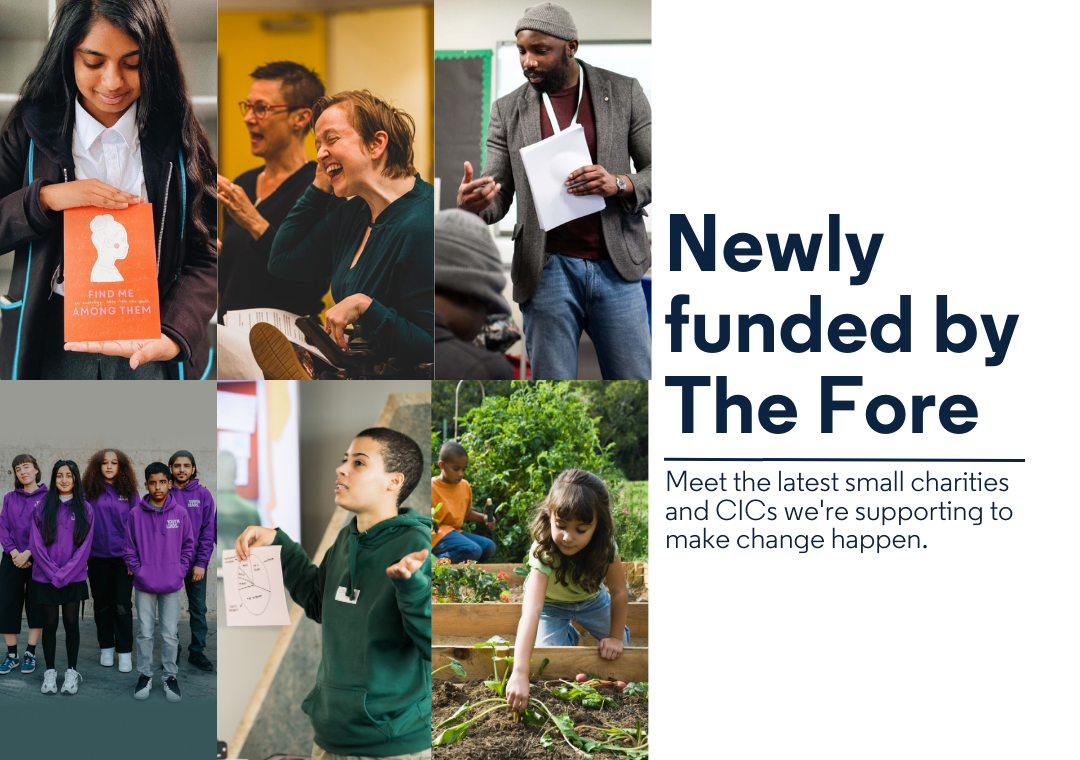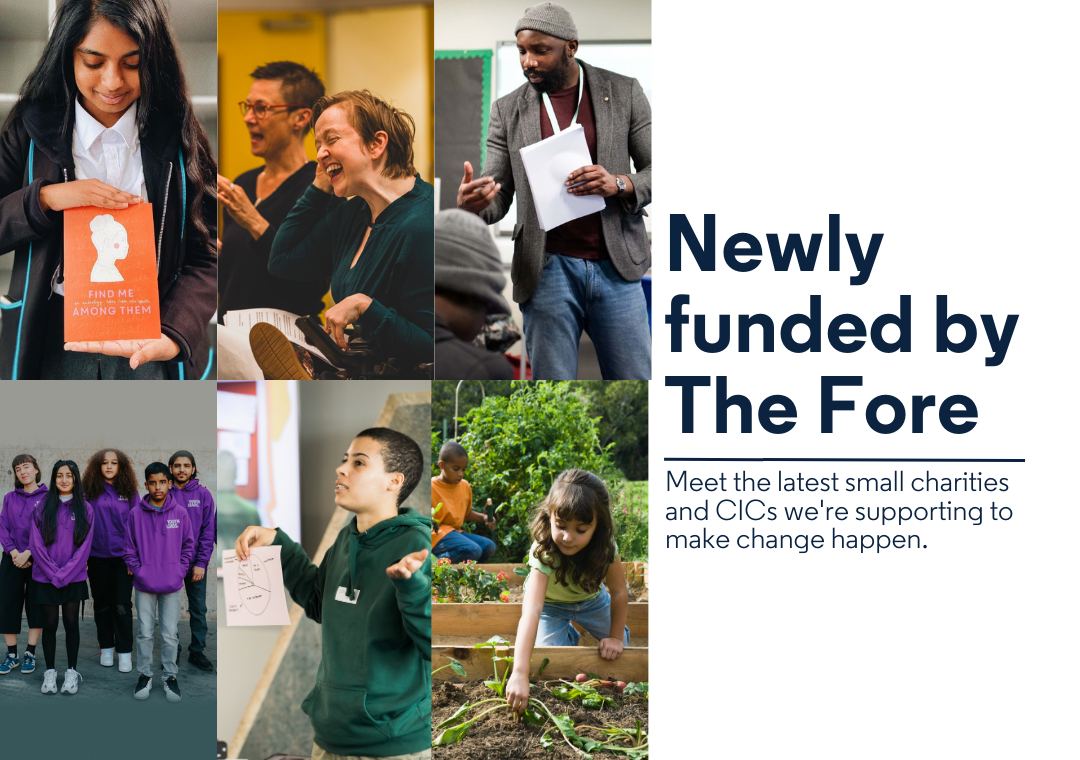 This Spring, we'll be sharing our funding, networks, skills and support with ten brilliant new charities. Our inclusive approach to funding has yielded another vibrant cohort. Our newly funded charities include sex ed innovators, culture-leading disabled performers, and a movement to get young people on trustee boards. 
At The Fore, we know that community-powered solutions are empowering, build trust and drive creativity where it's most needed. From Manchester to Hackney and the streets of Cardiff, the organisations we're funding this spring are rooted in their local spaces and are changing the lives of people all over the UK. Here are just two examples from the ten new charities we're supporting.
Local Solutions
Whilst working in local communities in London, Huan Rimmington became frustrated at the lack of opportunities for young people to help shape urban environments. And so Build Up was born – with a mission to give young people a meaningful voice within the regeneration process, and the spaces they live in.
Supported by architects, designers and construction leaders, the charity gets young people involved in transforming structures in the heart of their communities. Build Up has an impressive track record, having built over 40 permanent projects across 12 London boroughs so far.
"Build Up not only cares about young people's ideas, but also allows them to assist in making them. The projects also help the community by building what they need, and this improves quality of life for everyone. We need more Build Up projects to help more youth understand that they can change things in the world around them."

Joshua, 19
In 2015, a group of locals in Cardiff came together to make a lasting difference to the health and wellbeing of their neighbours and friends, through community gardening. The group seized an opportunity to challenge local inequalities, by transforming uninspiring urban plots into buzzing hubs that bring people closer to nature.
Grow Cardiff is now an award-winning charity that collaborates with local GPs, schools and businesses across the city. Working hand in hand with those they support, Grow Cardiff has given hundreds of people the confidence and skills to sustain inspirational, green spaces in their neck of the woods – a school playground, allotment plot, front garden, or even a windowsill.
"Eighteen months ago I had two strokes – one a major stroke which really messed me up. I was feeling pretty lost to be honest. Finding this place is like a godsend and I don't do gardening, not at all, not remotely. I was able to meet people again and I felt more confident in myself. I didn't feel I was able, but doing this has made me push myself."

Geoff, Volunteer
Our Approach
At The Fore, we introduce visionary leaders to the right networks, grant funding and support they need to thrive. We understand that no small charity or social enterprise is the same. Rather than lengthy application forms with no feedback, each organisation that applies is assigned one of our consultants. Together, they explore their current priorities and what they need to strengthen their organisation for the future.
Shortlisted charities are then presented to our funding panels. A lively mixture of business partners, donors and past grantees, our panellists assess each idea. Grants are awarded on how transformational an impact our funding and support will have. This Spring's grants have funded salaries, stopped restless nights for CEOs, freed up months of work with admin support, and will allow some projects to build on their national aspirations.
We're excited and privileged to be investing in their growth. Read our Spring 2023 grant summary to meet the full ten charities we're supporting to help build a fairer, more just, and more connected society.