Our Summer 2023 North West Hub is opening for applications
March 31, 2023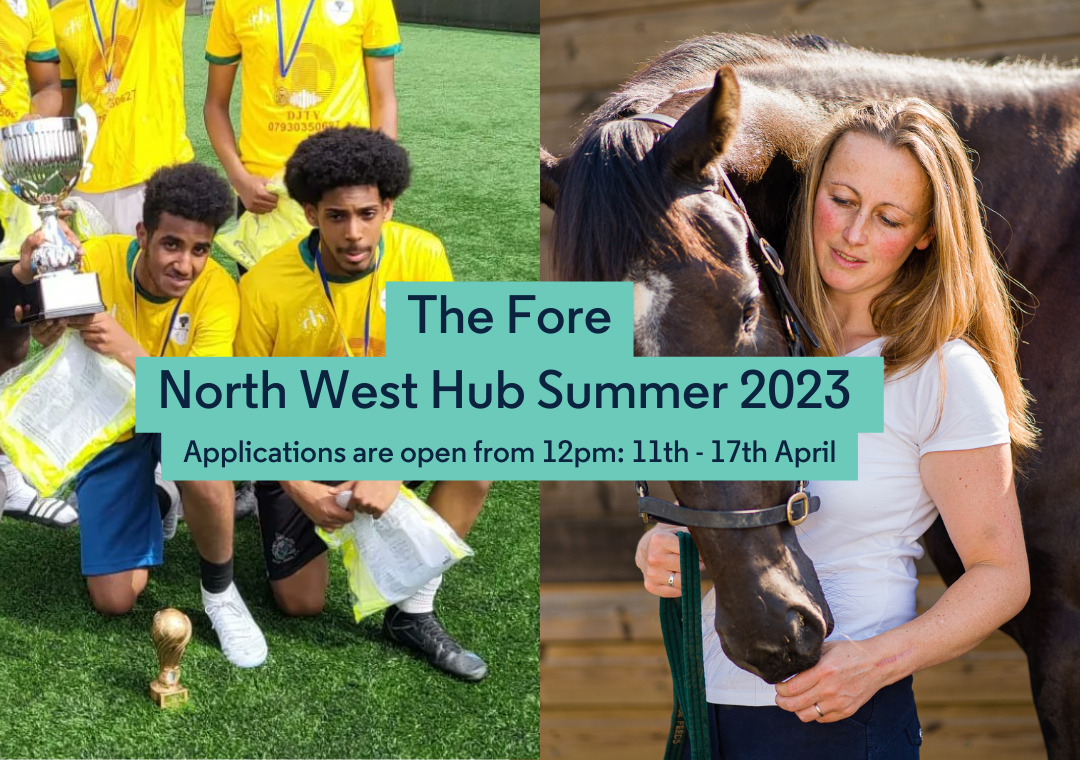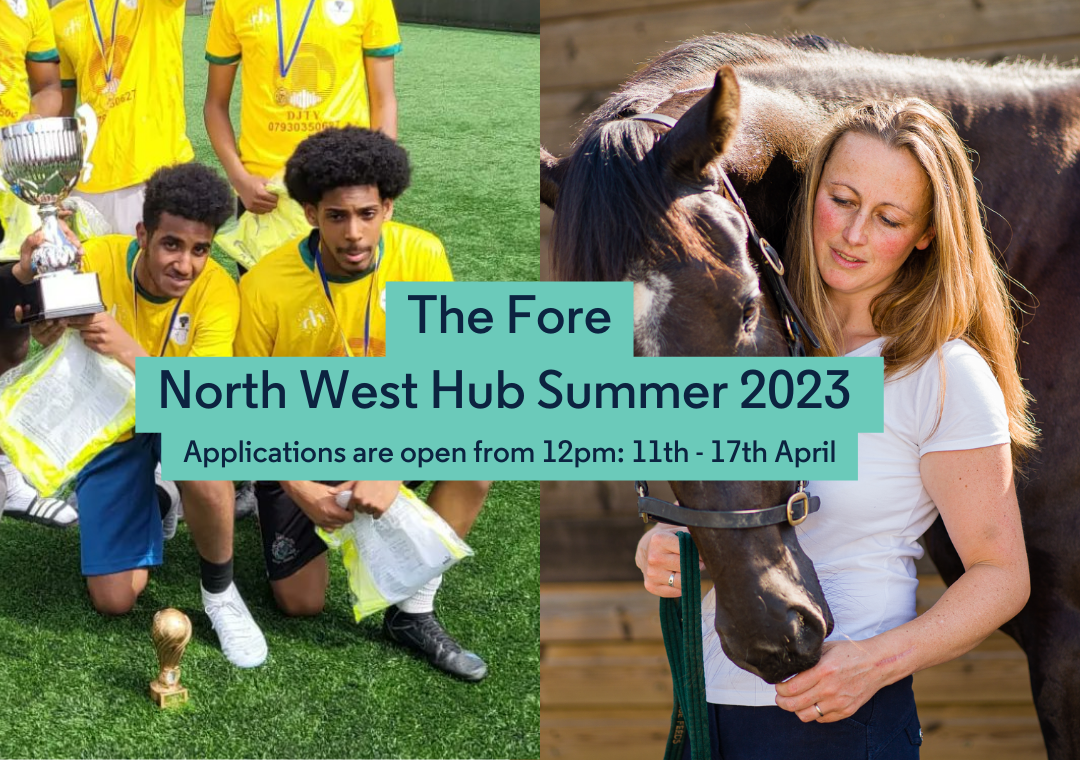 Our Summer 2023 North West Hub
Building on our work from last year, this summer we will be connecting more grassroots charities in Greater Manchester with the investment and skills they need. Together we'll be helping to drive social change across the North West.
Successful applicants will be offered up to £30,000 to support them to grow, strengthen and become more resilient. As in our national funding rounds, they will also be offered a tailored package of support, including:
Skills and training workshops
Fully funded impact measurement courses
Access to our pro-bono network of skilled volunteers
Our regional programmes follow the same application process and criteria as our national funding rounds.
Opening alongside our national round on the 11th April, our North West Hub brings The Fore's vision for a fairer, more just and more connected society to Greater Manchester.
Launched in 2022 in partnership with local philanthropists, the approach of our North West Hub is distinctly different from other place-based funding. We're focused on supporting organisational strength and potential over project outcomes. Much like our national funding, we do this through open, unrestricted funding.
Applying for Funding
The first step to applying is to submit an expression of interest.
If you are a UK registered charity, CIC, or CBS with an annual income under £500,000 and the majority of your beneficiaries are based in Cornwall, you are welcome to register your expression of interest (EOI).
Expressions of interest take 2-3 minutes to complete. The form will be open for one week, from 12 noon on Tuesday 11th April until the same time on Monday 17th April.
When the round opens you'll be able to find the link to submit your EOI here.
On 18th April applicants will receive confirmation via email about whether they have been allocated a place on the funding round with details on how to submit a full application. If there are more applicants registered than places available, places shall be allocated at random.
Have more questions? Join us for our information session on Wed 12th April at noon where we will talk you through how to write an effective application for your Greater Manchester based organisation. Book your place here ➡️ https://buff.ly/3Kod3c8
Note: The Fore is running both national and regional funding rounds this summer; organisations are only eligible to apply in one of these. We recommend submitting an expression of interest for a regional round if your organisation's work is primarily based there.
If you have any questions, please get in touch at [email protected]