Ask us your questions! Q&A with The Fore
March 28, 2023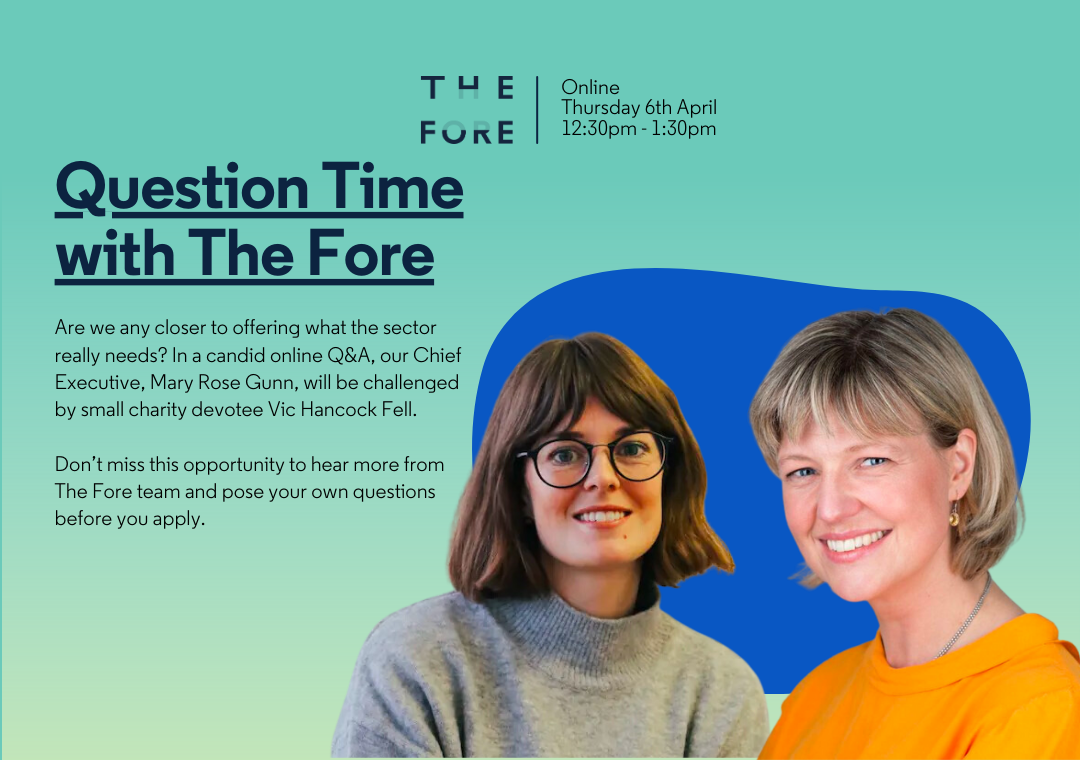 The Fore intends to be a funder that genuinely supports the needs of small charities. We want to break down barriers and support charities that have found it hard to access trust and foundation funding in the past. This means making sure our processes are as fair and accessible as possible.
We have been listening and understand that many small charities were experiencing problems when registering for our funding. Following this feedback, we are excited to announce that we are trialling some changes to how we operate. Registration for our Summer 2023 Funding Round will now be open for a week from 11th April at 12pm.
If you are a small charity or social enterprise looking to apply to us this summer, you can read about how registering for funding will work in practice here. However, overall, the new system will allow organisations to register over a longer period of time, and with greater ease.
We understand that charities will have questions for us around these recent changes. We are keen to create a shared space for these conversations to take place. As a result, we have organised a candid online Q&A, where our Chief Executive, Mary Rose Gunn, will be challenged by small charity devotee Vic Hancock Fell. Don't miss this opportunity to hear more from The Fore team and to pose your own questions about our process before you apply.
To book your place please click here
You can submit questions in advance of the Q&A session using this link.
The Fore invests in ideas with the power to transform society. Taking inspiration from the venture capital world, they seek out life-changing social innovation at the grassroots. The Fore introduces visionary leaders of small charities to the right networks, grant funding and support to make change happen, together.