The Fore's 2022/23 impact report is here!
September 12, 2023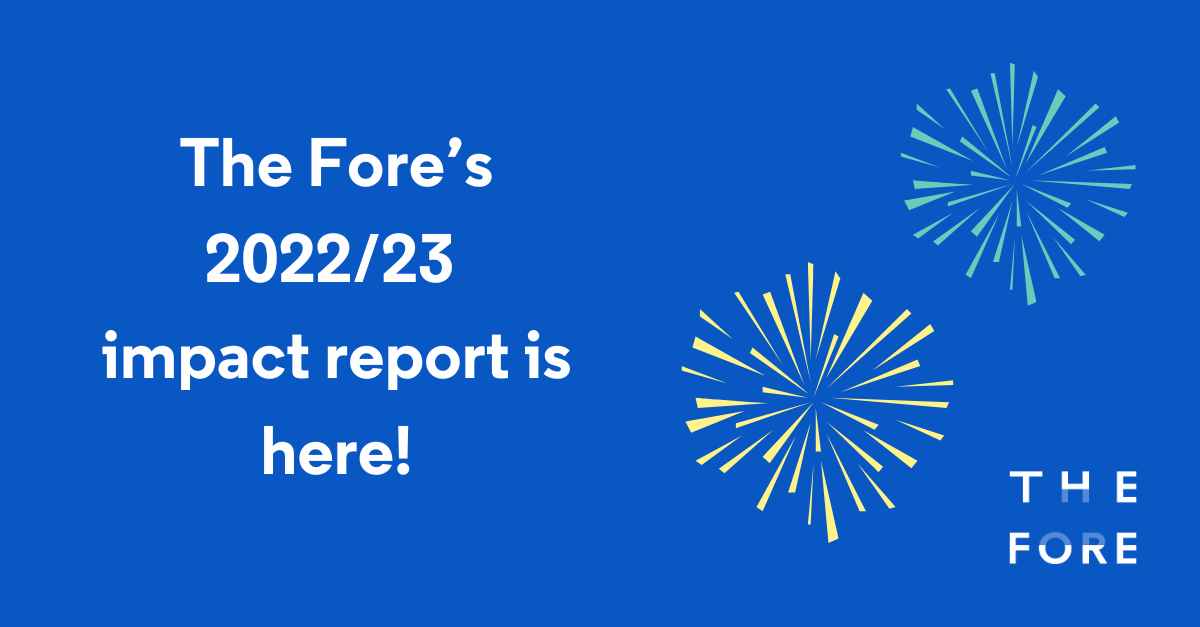 While it was a difficult year for the sector, our charities have overwhelmingly risen to the challenge. The stats speak for themselves: it has been a year of growth.
Our charities' incomes have grown on average by 44% in the past year. Their reach has grown too, with a 43% average increase in beneficiaries and a 23% average increase in programmes/projects offered.
Our report shows that one thing is clear – our approach of grant funding combined with non-financial support works.
Read the report to see how our charities have been making strides across the board.