Five charities empowering young people this International Youth Day
August 15, 2023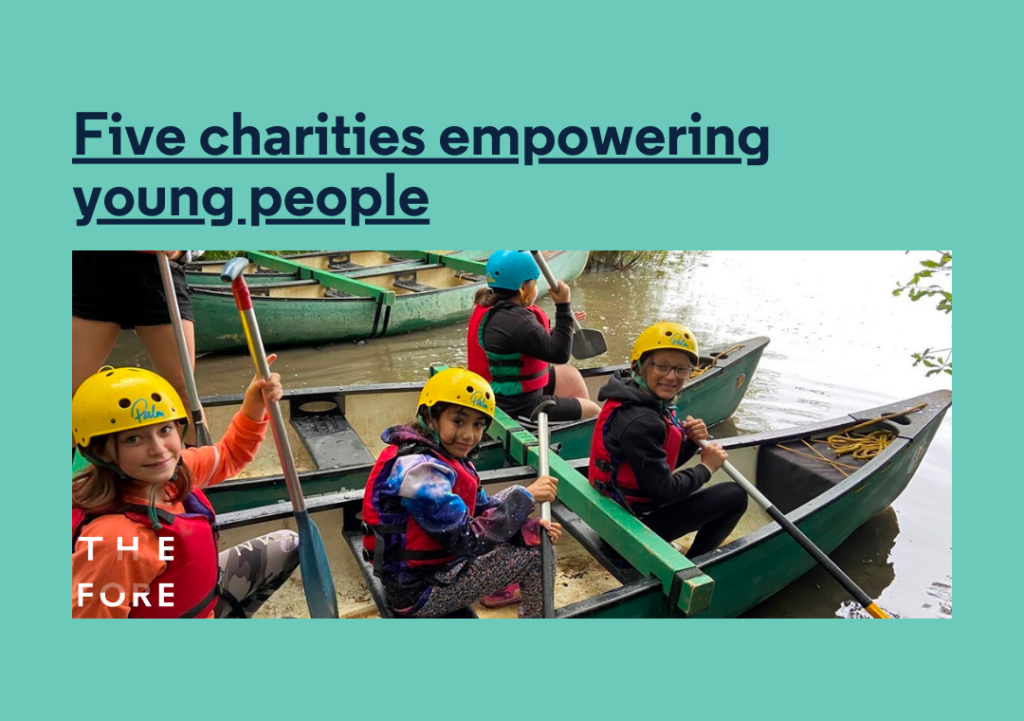 For International Youth Day, this 15th August, we're celebrating five pioneering charities we've supported and funded to empower young people. Whether they're providing outdoor residential retreats, getting young people to step up on boards, or helping shape their built environments, we're finding and funding the most innovative charities in the youth leadership space.
---
Youth Leads work with disadvantaged and underserved young people, and is an entirely youth-led, proudly BAME charity. It is transforming youth representation and leadership for working class young people in Greater Manchester.
The charity immerses them in peer-led media, social action and decision-making projects. Youth Leads is achieving impressive results and young people are queuing to join. A pipeline of NHS Trusts in the North West wants help setting up Youth Health Advisory Boards. And a programme to recruit young people for school and college governing bodies, charity trustee boards and the magistracy is ready to go. Youth Leads UK is also a member and 'Official Media Partner' to the Mayor of Greater Manchester's Youth Combined Authority (GMYCA).
"Amplifying the voices of children and young people is central to our work. The success of any country depends on the success of its young people. Over the past year, Youth Leads UK has been proud to work with some incredible young people across Greater Manchester, upskilling them, empowering their potential and helping them influence change."  Chair of the Youth Leads UK Board of Trustees, Saimah Malji
---
Build Up helps young people make a lasting impact on the physical spaces in which they live.
Supported by architects, designers and construction leaders, the charity gets young people involved in designing and transforming structures in the heart of their communities. They have an impressive track record, having built over 40 permanent projects across 12 London boroughs.
Last year they worked with over 300 young people to transform eight different spaces. After taking part, 97% of young people feel that their views about the local area have been listened to. 100% of parents & guardians felt that their young people developed more personal confidence and self-belief during the project.
"I have grown up in Hackney all my life and seen all of the change it's gone through – for the first time I was able to actively take part in it". Shenique, aged 22
---
Free to Be Kids runs therapeutic residential courses focussed on improving confidence, emotional well-being and behaviour in school. Led by experienced social workers, it works with the most vulnerable young people in London, including those with highly disadvantaged backgrounds, a history of abuse or neglect and experience of exclusion from school or a referral to Social Services. Most of its work takes place on the Thrive Outside programme – creating immersive, horizon-broadening residential respite projects in outdoor environments, and helping children to create lasting positive childhood memories.
"I love Free to Be. I've been coming to projects since I was eight. I was quite shy and scared when I first came and worried that something might happen. But gradually, over time, I realised it was great. We can do so much activities and we meet each other and play nice games and build good relationships. I've learnt to be proud of myself and that I can overcome my fears. It's always pushing me to try things." – Dylan, 11
---
Concrete Jungle works globally to empower young people through skateboarding. They teach resilience, cooperative learning and life skills, and provide a source of fun and freedom.
With sites in Peru, Morocco, Angola, and Jamaica, the foundation builds skateparks as youth centres. These structures also become intentional community hubs and safe spaces. Young people can find free tutors to help them with their homework or apprenticeship opportunities onsite. Last year they worked with 676 globally, in locally run projects.

"Concrete Jungle Foundation got me an apprenticeship. I gave a young girl a board and she said she had someone to look up to now she'd met me, and she's been coming ever since, has become really good at skating. Parents are reaching out to me wanting me to be a mentor to their kids." – Kayla Women's Leadership Award winner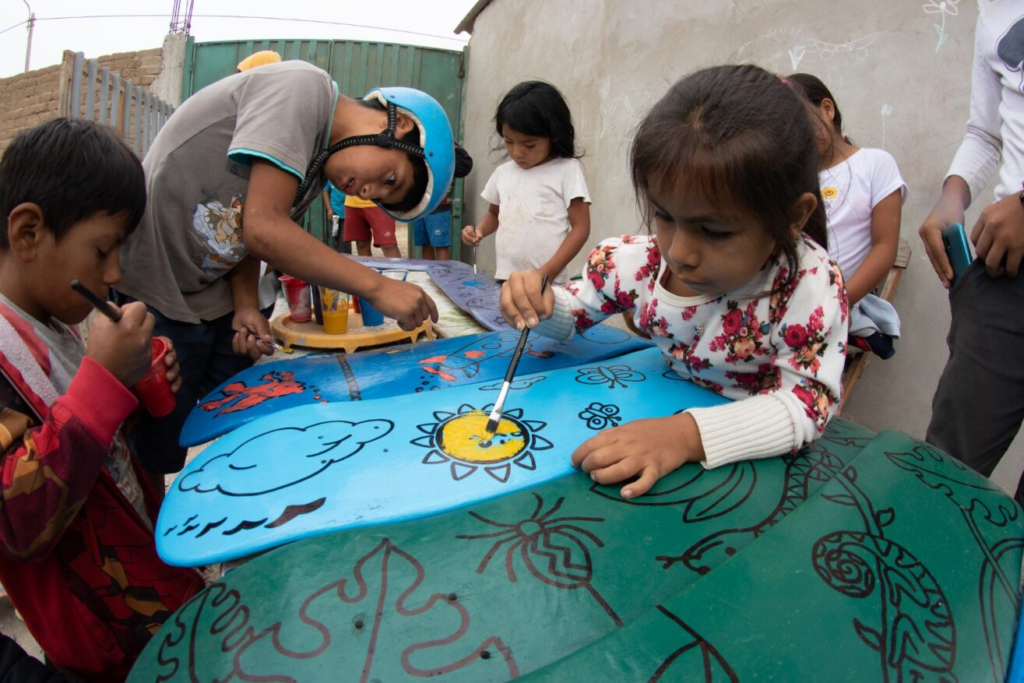 ---
Sisterhood School gives girls a chance to design their place in the world. The CIC empowers young women through design, creative education and employment programmes. They offer girls the opportunity to develop innovative solutions to social issues and shape a world in which they can thrive.
Programmes take girls on design sprints, where they lead projects on social action and work with global brands such as Addidas and the Body Shop.

"Since being at Sisterhood I know I am someone who is without a doubt, capable of making my ideas a reality and I now know that I am someone who is able to create change as feedback from my pitch was all positive and described my ideas as disruptive/trailblazer in a good way!" — Senny, Sisterhood Changemaker
To find out more about supporting our youth lead charities, or donating to our work, get in touch at [email protected]