Join Forefront North West
January 5, 2023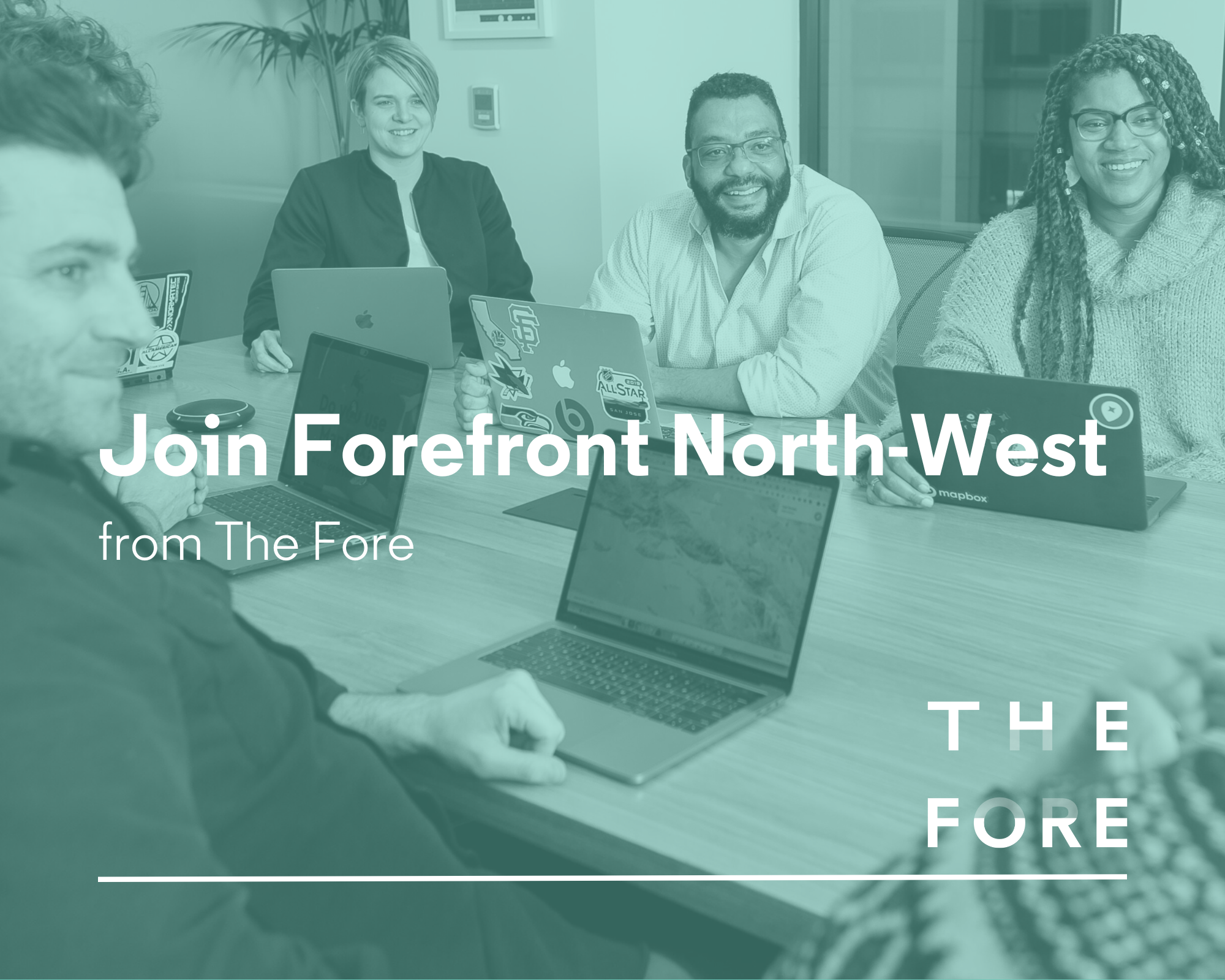 Over the next three years, we want to invest £4m in ideas with the potential to transform society in the Northern Powerhouse. We're starting with Greater Manchester and the North West.
If you are interested in an initial conversation about this opportunity please contact [email protected]. We're looking to hold our first Forefront NW meeting in February. This will be an informal and agile recruitment process.
---
Forefront North-West needs people with an investment mindset who are:
Interested in:
Creating a fairer, more just, and more connected North-West
Developing a region where exceptional social entrepreneurs thrive
Purpose-led projects with the highest impact and growth potential.
Empowering communities to drive social change
Meeting with a screened list of high-impact, high-potential small charities and social enterprises
Using experience of venture capital, start-ups or angel investing to transform society
Motivated by:
Challenging social injustice, particularly issues affecting young people, mental health and wellbeing, social equity and inclusion or climate change
Delivering a catalytic support package, including funding and skills, to founders of innovative young charities in the North West.
Able to:
Collaborate with others for the "greater good"
Represent the next generation of social investors and philanthropists
Help us make tough choices and balance risk
Willing to:
Commit to the role for twelve months
Use influence and networks to help achieve our vision
Identify and unlock potential investment opportunities
Attend 6 board meetings in 2023, with at least two face-to-face
Sit on or chair one "venture-capital style" grant panel in 2023
Leverage opportunities for pro-bono support
Visit local projects that receive funding
Advocate The Fore's methodology and "venture-philanthropy" approach
Please note: The Fore's Trustees have responsibility for governance and reporting. This is not a formal Trustee or NED role that is remunerated. You therefore don't need to have in-depth knowledge of the voluntary or charity sector.
---
Find out more: