Mobile Education Partnerships Request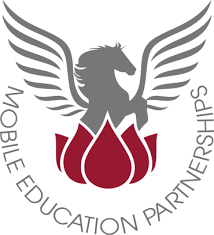 Organisation Description
MEP is a small specialist, award-winning educational charity working in communities affected by war, poverty and displacement on the Thai/Myanmar border and within Myanmar itself. MEP has developed a unique model of teacher training that is both practical and sustainable using mobile units of British and Burmese trainers to reach poorly resourced, remote schools in refugee and migrant communities, where teachers have little or no training. Creating a sustainable solution is extremely challenging within this fragile and highly unstable environment, however by providing the opportunity for a team of trainers to become established and skilled we are offering hope, stability and a future for teachers and children who are currently at high risk.
What are they looking for?
Ideal post for a retired or part-time accountant or bookkeeper. This is a voluntary role, but we offer a modest £250 stipend per month. We work online with no central office. We use SAGE accounting software. Ideally someone with experience of finance and commercial practice, ideally having a good understanding of accounting for charitable funds. It would be a bonus if they have worked in an education field and had some experience of international work. Very supportive team to work with and full handover with current Finance Manager. Current Finance Manager will complete annual accounts for this financial year. Finance manager will be encouraged to take full role in the charity's work and visit projects if they wish.
Timeframe:MEP's current Finance Manager is stepping down in April 2023. There will be flexibility in the handover if a suitable person can be found.
Contact email:[email protected]
Sector:Youth and education
Location:International
Skills:Finance
Legal form:UK-registered charity