The Fore Summer 2023: New Grants
July 20, 2023
We are delighted to announce the results of our Summer 2023 Funding Round. Eleven exceptional charities and social enterprises from across the UK will receive unrestricted funding and share our networks, skills, and support. They include award-winning disability inclusivity trainers, mental health innovators and inspiring local charities supporting their communities.
At The Fore we know that grassroots, local solutions are helping people to thrive all over the UK. From South London to North Tyneside, and Greater Manchester, the organisations we are funding this summer have been set up by and for the communities they belong to. Amid a cost-of-living crisis and deepening poverty, they have innovative solutions to offer and we will help them scale their impact.
Here are the stories of just three of the charities we will be supporting from this summer, into 2024 and beyond.
Grassroots, local solutions
Happy Smiles Training CIC (Community Interest Company) is an award-winning social enterprise led by disabled people.
The charity has so far provided training for over 12,500 people to help businesses, schools, and community groups become more inclusive. All training is conducted by volunteers with lived experience of disability. 90% go on to long-term employment or volunteering afterwards, and 95% of training participants learn something new that positively changes how they view disabilities.
Happy Smiles will use The Fore's funding to hire a new Programme Coordinator. With this person in post, they will have the capacity to win more contracts, create more revenue, and eventually franchise their model.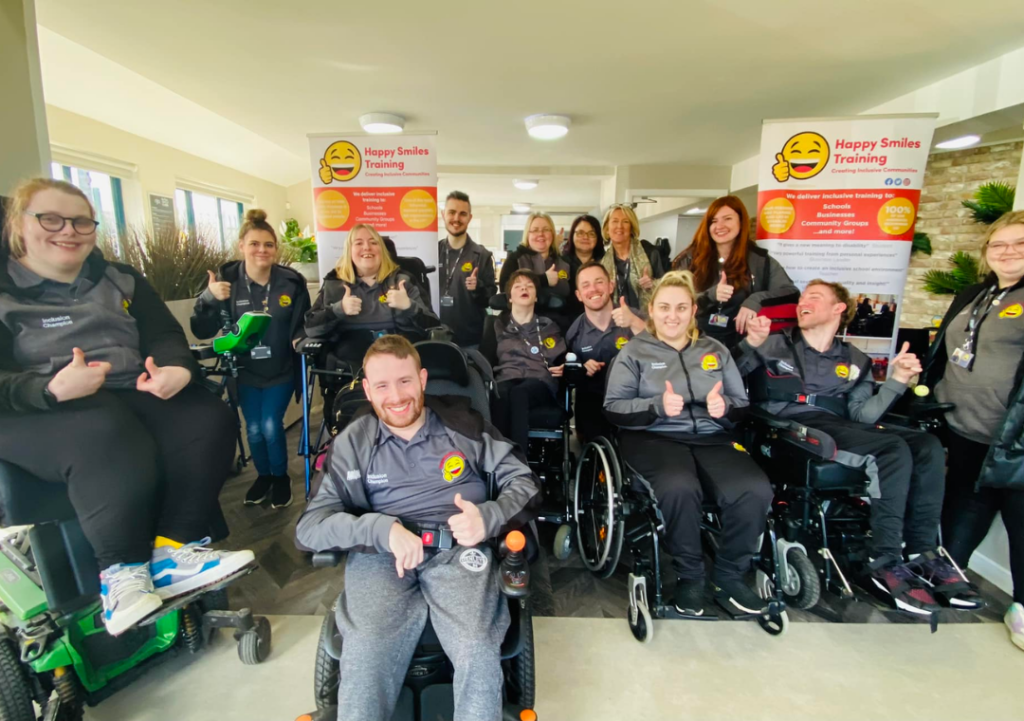 ---
Support and Grow North East opened its doors in response to growing poverty in the area. Following the pandemic, a group of local women took over an abandoned community centre that was about to be bought up by developers. Instead, they opened its doors and set to work providing food, donated toys, and mutual aid for their neighbours.
The charity is 50 trained and supported volunteers. Powered by local women, they are helping each other find pathways out of hardship and offer a breadth of holistic support. From providing donated food and meals, to nappies and hygiene products, the charity also offers workshops sessions, advocacy, and housing help to over 5,000 people.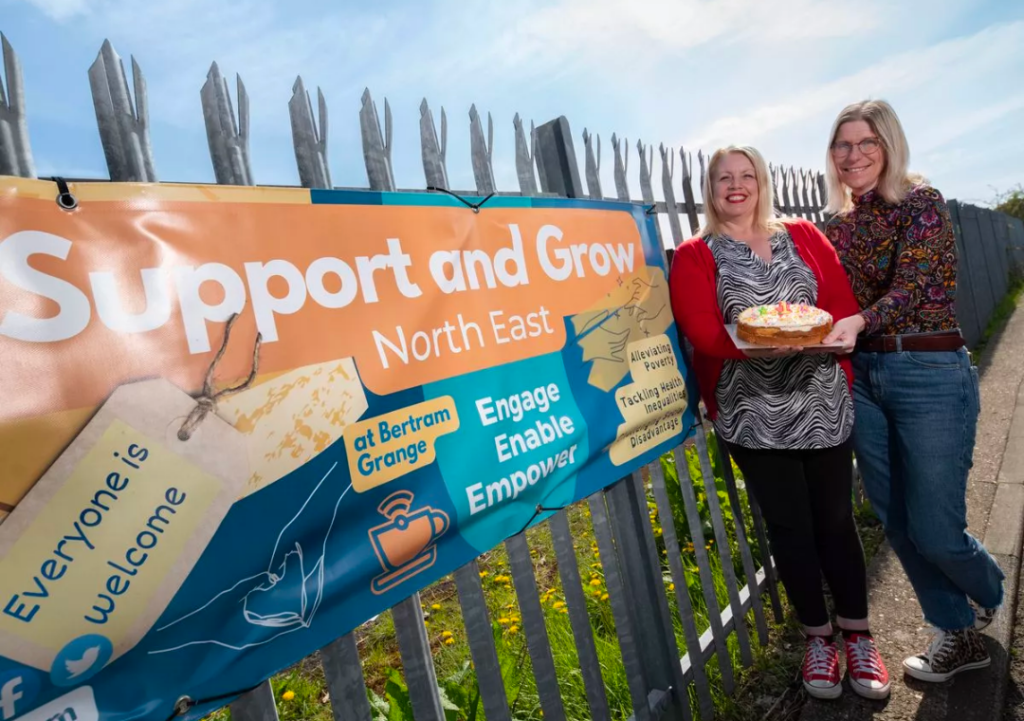 Our grant of £30,000 will help them move their senior leader from volunteering to a full-time paid role, so they can explore revenue-generating opportunities such as an onsite café.
"We are about dignity. We have stories of perfectly law-abiding women shoplifting food for their babies, so we try to steer them away from that. So, we give away baby food, and nappies – they are a huge expense. Nearly all the mums that come to us in crisis are already not buying personal hygiene products for themselves. Because these mums will always put their kids first. These people have jobs, but they can't live." – Co-Founder Louise
www.supportandgrownortheast.com/
---
Southwark Black Parents Forum empowers African and Caribbean parents, guardians, and carers in the area. Set up by the community, the charity helps those involved to have a say in how services are provided – from public bodies, schools, and other organisations.
From inclusive career opportunities, exercise classes and advice on the cost-of-living crisis, the charity provides regular events and a support network. Despite only just launching in 2022, SBPF has already supported 1,300 families and partnered with 42 organisations.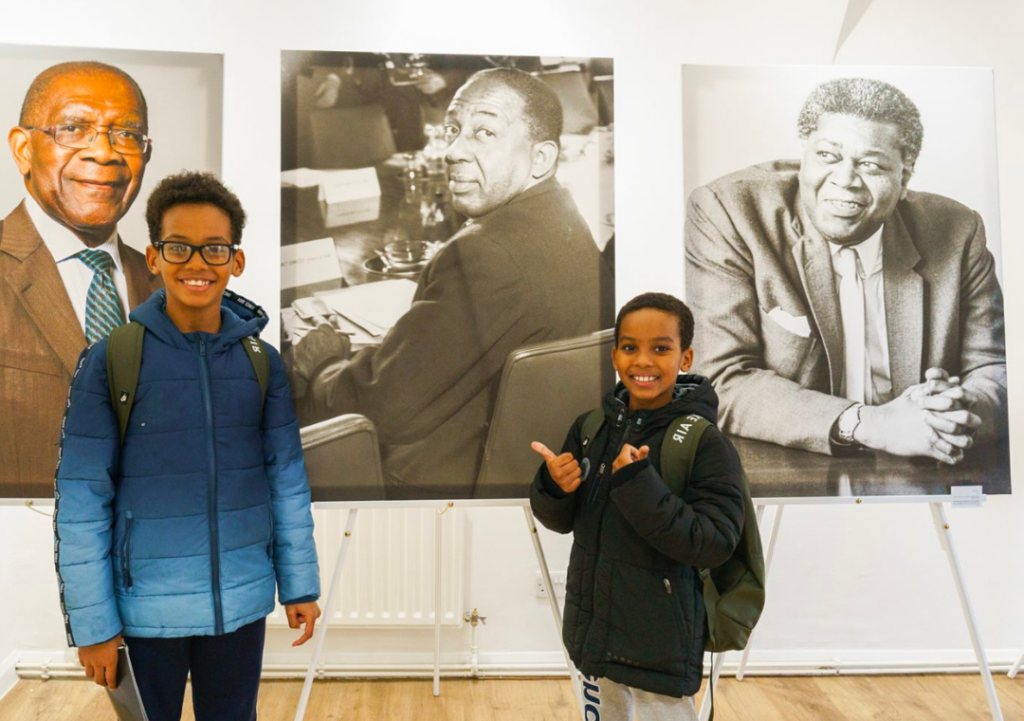 It also seeks to amplify the voices and narratives of African and Caribbean communities. By providing a rich roster of cultural events, they foster supportive relationships between parents and share the best of African and Caribbean heritage across the borough and beyond.
The Fore will provide £30,000 in funding towards hiring a Project Manager and Community Engagement Administrator to create support for thousands more parents across the borough.
www.southwarkblackparentsforum.org
---
Meet all 11 exceptional charities