The Fore announces Mike Tye as new Chair and Jerome Misso as Vice-Chair.
January 24, 2022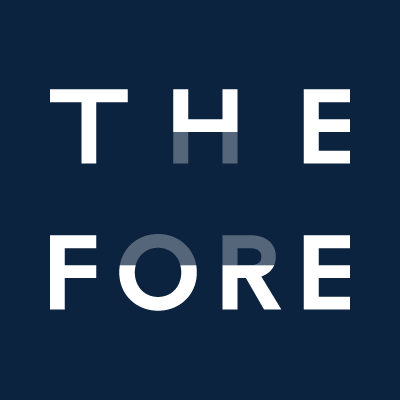 The Fore, the UK's first seed funder for the charity sector, today announced the appointment of Mike Tye as Chair, effective immediately. Mike will be joined by Jerome Misso, who will be undertaking the newly created role of Vice-Chair.
Since 2017, The Fore has distributed over £6m in 430 development grants and shared over 8,000 hours of skills to accelerate small charities and social enterprises addressing issues including food poverty, mental health, racial inequality, and climate change. Mike and Jerome's appointments mark an exciting new chapter for The Fore, which will see them work alongside founder and CEO, Mary Rose Gunn, to realise the organisation's ambitious plans to challenge inequality in the UK.
The announcement follows the founding Chair, Rupert Harrison CBE's, decision to step down after five exciting years. Mike Tye brings more than 30 years' leadership experience and an impressive track record of strategic transformation in some of the largest UK and global hospitality businesses including Costa Coffee, Premier Inn and Spirit Plc. Mike currently serves as Chairman of the Big Table restaurant group and Vice-Chair of Prostate Cancer UK.
In accepting the role Mike Tye said, "The Fore understands the urgency of breaking down barriers of access to unrestricted funding and skills support for high potential small charities and social enterprises. Without it, inequality in the UK will never be addressed. The Fore is driving impact and innovation critically needed in the sector with its focus on authentic engagement with charities driving change on the frontline. I'm deeply honoured to chair this Board in its next period of growth."
The second appointee, Jerome Misso, has been a senior Partner for 20 years at Balderton Capital, one of Europe's leading Tech Venture Capital firms. Jerome's experiences of investing in and scaling young tech businesses align closely with The Fore's mission.
"This is an exciting time to join the board," Jerome commented. "The Fore is scaling its ambition to drastically increase unrestricted funding and support to the most promising and innovative social entrepreneurs. I look forward to supporting this vision and the transformational impact it will achieve."
Founder and CEO of The Fore, Mary Rose Gunn commented:
"We are thrilled to be welcoming Mike and Jerome to lead the board. Demand for The Fore's support from grassroots charities and social enterprises is escalating as inequality in the UK is increasing. Mike and Jerome's wealth of experience scaling organisations will be instrumental in ensuring we achieve the greatest possible reach and impact."
"I also want to thank our founding chair Rupert Harrison CBE who has steered us so expertly in our first five years."
Contact [email protected] for more details.