The Fore Announces its Summer 2021 Grantees
July 21, 2021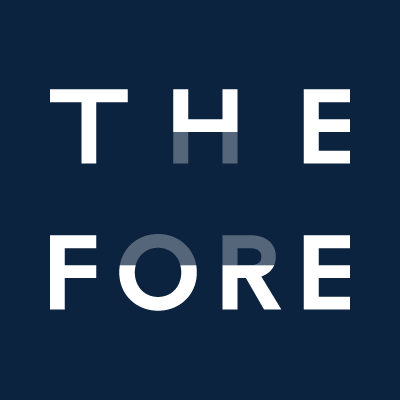 The Fore is proud to announce the completion of its Summer 2021 Funding Round and its first Southwest Funding Round. Through these two programmes, The Fore has provided unrestricted grants to 17 small charities and social enterprises. The Fore provides critically needed seed funding, enabling small high-impact organisations to adapt their business models, drive greater impact, and increase sustainability.
The Fore is working with local partners to provide grants specifically targeted at organisations in South West England.  This first South West funding round has provided support to innovative and critical organisations working in areas ranging from mental health support to youth mentorship.
For these rounds, The Fore continued its outreach to micro-organisations (incomes under £100,000) with the aim of reaching charities and social enterprises led by and working with marginalised groups. The results from our core programme were evident: micro-organisations submitted 58% of applications, and received 62% of our grants this round. This growing share of micro-organisations strongly suggests we have tapped into an area where demand is not currently being met.  
The full list of organisations ultimately selected for funding are among the very best small charities and social enterprises in the UK. They include:
 The Summer 2021 Funding Round Grantees
Through its service provision and advocacy, AFM addresses older people's social, emotional and practical difficulties to enable them to stay connected to their communities, live healthy active lives and continue to make valuable contributions. AFM is using funding from The Fore to cover the salary of its Coordinator for the next 3 years, allowing it to expand its offering.
Aspirations Programme is an essential support service to women who sell sex, who are homeless and who are addicts to help them break free and live healthy, full lives. It provides a safe space, therapy and works closely with other agencies to provide help with housing, sexual health, domestic abuse, addiction and trauma. Aspirations is using funding from The Fore to support the establishment of a new Service Manager role, expand the Therapy Team to meet increased demand for service, hire a Fundraising Manager, ensure volunteer retention through reimbursing expenses and contribute to core costs of rent, utilities and servicing.
Citizenship for Life CIC (C4L) was created to give young people in Cornwall opportunities that they might not otherwise have access to. The programme takes young people and their mentors to places and spaces that ordinarily, they would not be able to visit or experience. The young people have an adult to rely upon and learn from to help shape their lives, tackle challenges and be engaged citizens. It is using funding from The Fore to hire its first member of staff, and this role will relieve the Directors of much of the day-to-day admin and tasks of the programme.
Cultivate Cornwall is rooted in Bodmin, one of the most deprived areas in Cornwall. Directors Harry and John are fully focused on the needs of the community, and during the pandemic had basics delivered for their community in the form of 40,000 meals a week to those in need. Whilst this will continue, with CC winning the contract to set up a FareShare distribution hub in Cornwall, they are focusing on improving the life chances of young people in the area. CC is using funding from The Fore to hire a new member of staff, and this role will fulfil many aspects of the hands-on project delivery currently undertaken by the Directors.
Escape2Make (E2M) is a grassroots, youth-led model of free creative programmes run by local businesses, artists and professionals to support young people to learn new skills, gain confidence and insight into an industry or creative practice. Its vision is be an off-line incubator for developing creativity, compassion and enterprising skills delivered within its own 'safe space'. E2M is using funding from The Fore to contribute to the costs of a Project Coordinator and Strategic Development Manager.
Hope for Harm is a newly registered CIC that has already begun to provide specialist counselling/therapeutic services to adults in Cornwall who self-harm. Its intermediate term goal is to recruit a team of trained counsellors and extend their service area throughout Cornwall. Longer term goals include building partnerships with specialist agencies for children and young people and expanding to address eating disorders, which they understand as another form of self- harm. Hope for Harm is using funding from The Fore to secure a 3-year lease on premises where it can offer services, and to pay a part-time counsellor to provide services for one year.
Innovations for Learning (IFL) helps children to fulfil their potential, to contribute to their community and ultimately to gain employment through its core programme, TutorMate, which uses a unique, online platform to pair corporate volunteers with children in need of reading support. This has been proven independently to improve the literacy outcomes and reading enjoyment of children from disadvantaged backgrounds. IFL is using funding from The Fore to hire an Outreach and Marketing Manager, enabling IFL to make a step change in the number of children benefitting from the programme, as well as a Business Development Manager, to energise its social media strategy.
Jacari is an established small charity in Oxford and Bristol that aims to improve the English language skills and confidence of children aged 6-16 with English as an additional language (EAL). It supports children from a migrant, asylum-seeking or refugee backgrounds by providing 1-1 tutoring and mentoring in their homes or schools. Jacari is the only charity providing free tutoring to the migrant/refugee sector of the community. It is using funding from The Fore to hire a part-time Assistant Coordinator in Oxford.
The Liskerrett Community Centre (LCC) is a registered charity that has been providing a community hub to the residents of Liskeard since 2002. The LCC's provision of space and programming centred around health and wellbeing, the arts, youth services, and a preschool are vital infrastructure for this area's way of life; the LCC is the only arts centre in South East Cornwall. The centre is visited by roughly 10% of the population of the area each week, demonstrating the essential role that LCC plays in the local community. LCC is using funding from The Fore to cover the salary of a part time Centre Manager who can takeover from trustees much of the work delivering current programmes.
Melanoma Focus (MF) is a national Registered Charity founded in 2012 in memory and in recognition of the work of Professor Sheila Bingham (Rodwell),who died of melanoma in 2009. MF's mission is to commission and fund innovative research, while providing support and information to patients, carers, and healthcare professionals. Under their guidance, MF provides a suite of effective and reassuring patient and professional- focused support services,based on expert knowledge and practice. MF is using funding from The Fore to purchase a CRM system to help it meet its existing and future needs.
Motivez CIC is a young, ambitious community-driven organisation that aims to support marginalised young people in London to access long-term employment. It delivers on-line employability and digital skills courses and provides mentoring to 14-25 year olds from BAME backgrounds who are (or at risk of becoming) NEET (Not in Education, Employment or Training). Motivez is using funding from The Fore to provide essential capacity across the organisation by employing a part time Programme Coordinator.
Powerhouse Creative is a Herefordshire based arts organisation specialising in theatre, live arts and digital storytelling.The organisation seeks to nurture the talent and imagination of those young people (mainly teenagers) who are particularly excluded from furthering their creative talents due to factors like socio-economic background, family circumstances, failure to engage successfully with academia, disability, being in contact with/at risk of being in contact with the criminal justice service, lack of confidence, self-esteem and aspiration. It is using funding from The Fore to pay for a new venue manager and 1 extra day each for the Artistic Director (Tim) and the Producer.
Refugee Advocacy, Information and Support Lancaster (RAIS) is a recently registered charity founded in 2017 with three aims: (1) To provide help and support for asylum seekers and refugees as they accustom themselves to living in the UK; (2) To encourage asylum seekers and refugees to develop strong links with the local community; (3) To encourage independent living for refugees where they understand UK culture and can operate effectively within it with confidence. RAIS is using funding from The Fore to employ a Coordinator /Development Worker – its first paid role.
Sal's Shoes is an exceptional international charity that has expanded at pace during the pandemic. Overseas, Sal's provides shoes to children who are homeless due to natural disaster, internally displaced, orphans, living with HIV/AIDS and those in urban areas living in substandard housing; in the UK they support families on low-income, survivors of domestic violence, homeless people, refugee/asylum seekers and young carers. Sal's Shoes is using funding from The Fore to enable the founder to step down as Trustee and become Sal's first CEO, providing the leadership capacity vital to enable the organisation to continue to grow.
SAOK's mission is to reduce the negative impact of loneliness and isolation on the physical and mental wellbeing of people over the age of 55. Their primary activity is sourcing and distributing free practical gift bags (blankets, thermal hats, gloves, socks, a mug, and hot drinks) and helpful information packs. They also circulate Christmas boxes to those who would otherwise receive nothing. SOAK is using funding from The Fore to expand and diversify their offer by covering the costs of a Community Manager and a Fundraising Manager.
Tempus Novo was founded by 2 ex-senior prison officers with over 50 years of experience between them in order to help and support offenders to gain sustainable employment. It has developed links with logistics companies, and TN is using funding from The Fore to employ a coordinator who will work with them and develop accredited paths to employment.
Established in 2000, The Harbour Project is the only organisation in Swindon that provides direct support to asylum seekers and refugees. It has over 550 'visitors' registered aged 0-70 coming from 46 different countries. It has a drop-in centre providing a safe space; help and advice to prepare for working in UK; daily English classes plus activities such as a women's group, homework club & a football team. It is using funding from The Fore to fund a Female Visitor Engagement Officer, which will allow the Harbour Project to become a centre of excellence for female asylum seekers and refugees.