The Fore Announces Its Summer 2018 Grantees
July 13, 2018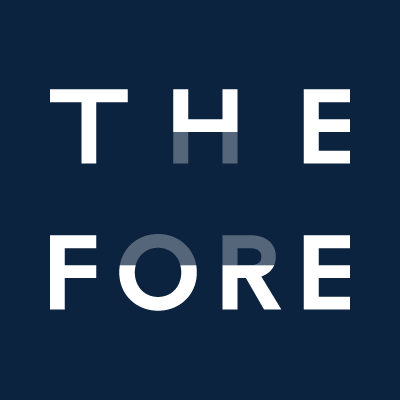 The Fore is proud to announce the completion of its Summer 2018 Funding Round and the addition of 10 grantees to its portfolio.
The Fore accepted 420 applications in this funding round. Its trained strategic applicant consultants, each of whom has a minimum of 15 years' professional experience, then carried out extensive due diligence on these applications over a 12-week period, ultimately selecting only a small fraction to present to The Fore's funding panels, composed of representatives of the Fore's business partners and other supporters.
The organisations ultimately selected for funding are among the very best small charities and social enterprises in the UK. They include:
Compass Project
Compass Project is a Bristol-based social enterprise founded and operated entirely by people with a history of drug/alcohol dependency and offending backgrounds, which collects, renovates and recycles used furniture. It offers structured work placement programmes for volunteers, as well as a pathway to progress to paid and managerial roles alongside routes into subsequent employment or education. The Fore's grant will enable Compass Project to triple its stock, allowing it to accept more donations and start a clearance service for large scale house and office furniture removals. In addition to creating 15 work placements, the grant will ultimately drive a significant increase in earned income, supporting Compass Project to achieve its financial objective of reduced reliance on grant funding.
Free to Be Kids
Free to Be Kids runs therapeutic residential courses focussed on improving confidence, emotional wellbeing and behaviour in school. Led by experienced social workers, it works with the most vulnerable young people in London, including those with extremely disadvantaged backgrounds, a history of abuse or neglect and experience of exclusion from school or a referral to Social Services. Free to Be Kids grew significantly in its first two years but has now reached capacity operating solely as a voluntary organisation. The Fore's grant will fund the salary of a sessional worker, who will support the day-to-day management of residential courses, freeing up the co-founders to expand the organisation and improve its financial sustainability.
Imagine If
Established in 2014, Leeds-based Imagine If engages prisoners through theatre. Its employability course, Bird on the Wing, uses drama to improve body language, communication and self-esteem, combined with a tangible employability focus that develops skills such as writing CVs and cover letters, and a network of local employers to offer potential apprenticeships to ex-offenders following release. Bird on the Wing has so far run in three Yorkshire prisons, offered to 41 offenders with outstanding results. Funding from The Fore will enable Imagine If to develop new partnerships with additional prisons, increasing the organisation's financial sustainability while expanding provision of Bird on the Wing to reach many more offenders.
Innovating Minds
Innovating Minds was set up in 2016 to provide accessible psychological support for disadvantaged young people within the school environment. It focuses on children aged 11-16, when psychological intervention can be most beneficial. Innovating Minds also works with young people who have experienced domestic abuse or trauma. Its recent impact report showed that high risk behaviour (e.g. assault, use of a weapon) decreased by 90% in the schools it worked with. The Fore's grant will fund staff capacity that will enable Innovating Minds to double the number of schools it works with, significantly increasing its financial sustainability.
No More Taboo
No More Taboo is a Bristol-based CIC dedicated to combatting period poverty. In the UK, menstrual products cost an average of £3500 over a person's lifetime and create over 150kg of landfill waste. No More Taboo delivers workshops and staff training programmes that educate homeless and low-income people on available cost-effective period management strategies, encourages the use of reusable sanitary products, and campaigns for greater awareness of period poverty. The Fore's grant will support additional staff capacity to enable No More Taboo to expand operations and increase income.
Pulse Arts
Pulse Arts performs interactive, individually tailored, bedside music in healthcare settings to improve the well-being of patients, their families and hospital staff. Pulse Arts' musicians go to areas other activities do not, including ICU and specialist burns units. Often asked by staff and parents to play whilst medical procedures are being carried out, medical staff consider them an 'integral part of the healthcare team', with impact evaluations showing 95% of patients have positively engaged with Pulse Arts. Funding from The Fore will enable Pulse Arts to develop student training courses as a new earned income stream, increasing the organisation's financial sustainability and driving expansion into additional hospitals.
Refugees at Home
Home Office accommodation and support for refugees ends 28 days after an asylum decision is made, after which a high proportion of recently-recognised refugees end up destitute. Refugees at Home intervenes at this critical moment by connecting asylum seekers and refugees in need of accommodation with volunteers who want to offer a spare room in their home. Started in 2015 by a group of volunteers, growth has been exponential, and leading charities such as the Red Cross, the Refugee Council, CrisisUK & St Mungo's increasingly turn to Refugees at Home when they are unable to find accommodation for the ever-increasing numbers asking for help. The Fore's grant will enable Refugees at Home to professionalise the organisation's management, developing the capacity that will underpin its future growth.
WasteAid
One in three people worldwide do not have the luxury of having waste taken away, and as a result they are left to dump or burn their waste, exacerbating the global public health and environmental waste crisis. WasteAid provides simple and cost-effective community waste management to combat this problem. In partnership with well-established local organisations, it trains local people to manage waste in a safe and affordable way and supports people to become self-employed recycling entrepreneurs generating economic value from waste materials. To date, WasteAid has delivered Total Community Clean-up Projects in six African countries, run Africa's first community waste management conference, and published a free online toolkit that in 6 months reached more than 200,000 people in 173 countries. The Fore's grant will support WasteAid to double the number of countries for project delivery while significantly increasing its earned income.
Well Grounded
Well Grounded is a specialty coffee training academy that offers skills development and work experience placements to the long-term unemployed, refugees and asylum seekers, people with mental health challenges and young people not in education, employment or training. It runs 6-day to 8-week bespoke training and work experience programmes with partnering employers, which deliver technical coffee skills, an industry-recognised qualification, and the underpinning knowledge needed in the sector, as well as a support curriculum that focuses on the barriers to employment faced by trainees, such as low levels of confidence, gaps in employability skills, and a lack of self-esteem. Since Well Grounded's inception in 2016, 116 trainees have been through the programme with over 80% transitioning into work. Funding from The Fore will allow Well Grounded to develop and market a branded coffee bean product, which will generate the revenue necessary to launch additional coffee training academies throughout the UK.
Young People's Puppet Theatre
Young People's Puppet Theatre uses puppetry as a means of teaching creative and performance skills to young people, focusing on schools characterised by ethnic divides, low academic performance, or communities which do not traditionally value extended formal education. Young People's Puppet Theatre's work builds fundamental skills: it demands communication and tolerance, values concentration, emphasises the importance of teamwork, builds confidence, and levels the playing field between academic and 'failing' students. Funding from The Fore will support Young People's Puppet Theatre to develop additional programmes that will leverage existing capacity, enabling the organisation to double the revenue it generates from its existing assets.
Mary Rose Gunn, CEO of The Fore, commented: "I'm immensely proud that we have identified such a strong group of organisations to support. I'm confident that, with The Fore's funding and access to the professional expertise of our partners, they will transform, grow and thrive – changing even more lives and bringing innovative solutions to our society."
We would like to congratulate all the successful organisations, and thank our strategic applicant consultants for their hard work which made this Funding Round possible.
For more information, email [email protected].
About The Fore
The Fore is the UK's ambitious new funder of dynamic small charities and social enterprises. The Fore matches the skills and resources of the business community with the most talented social entrepreneurs across the UK, connecting businesses and their staff with exciting frontline opportunities to improve society. The Fore offers grants of up to £30,000 over up to three years to UK-registered charities, Community Investment Companies, Charitable Incorporated Organisations and Community Benefit Societies. It does not have set sector, geographic or project funding criteria, instead inviting applicants to specify how the funding can best be used to increase the organisation's effectiveness, impact and sustainability.