The Fore Announces Its Spring 2018 Grantees
March 29, 2018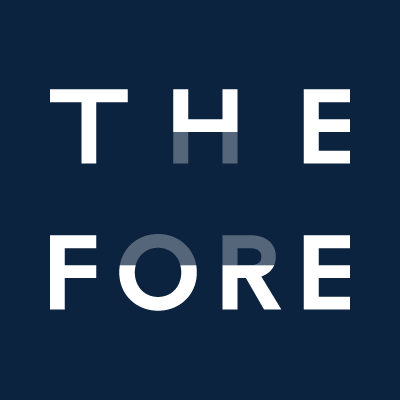 The Fore is proud to announce the completion of its Spring 2018 Funding Round and the addition of 19 grantees to its portfolio.
The Fore accepted 700 applications in this funding round. Its trained strategic applicant consultants, each of whom has a minimum of 15 years' professional experience, then carried out extensive due diligence on these applications over a 12-week period, ultimately selecting only a small fraction to present to The Fore's funding panels, composed of representatives of The Fore's business partners and other supporters.
The organisations ultimately selected for funding are among the very best small charities and social enterprises in the UK. They include:
Action on Postpartum Psychosis
Action on Postpartum Psychosis (APP) is the only UK charity dedicated to supporting women and families affected by postpartum psychosis. APP provides peer support, specialist information, challenges stigma, raises awareness and conducts research to better understand the illness. It supports 200 active forum users and 20 one-to-one email users each month. 90% of APP's beneficiaries have reported that they feel less isolated, better informed and equipped to recover. With support from The Fore, APP will significantly expand its reach, network and impact through equipping its Peer Support Service for Skype delivery and increasing the understanding of the illness among clinicians.
citizenAID
citizenAID empowers the public to take immediate action and save lives in a multiple casualty event. The brainchild of four pre-eminent military and civilian clinicians, it builds on the 'Buddy Care' system, developed by the military, to teach members of the public basic skills to reduce avoidable deaths in mass casualty situations. Its key educational offerings are a pocket guide, free app, schools' products and emergency training, complemented by a range of innovative, low-cost emergency medical equipment. The Fore will fund citizenAID's first paid member of staff as the organisation strives to meet the strong demand for its services and grow sustainably.
E17 Puppet Project
E17 Puppet Project (E17PP) harnesses the magic and power of puppetry to tackle complex subjects and makes them accessible to all audiences. The charity works with children for whom socioeconomic or personal circumstances might otherwise act as barriers to engaging in arts and community activity. Through puppetry, E17PP develops children's confidence and social skills, as well as enhances their creativity and imagination, by focusing on three overlapping activities: puppet/theatre performances; puppetry, craft and drama workshops; and targeted projects, such as its hospital projects, which use puppets to help children better understand their own illnesses, educate their families, establish support networks, and overcome misconceptions. Funding from The Fore will support E17PP in increasing its reach and to develop new revenue streams, particularly through 'charged for' services.
Element
Element Creative Projects CIC uses visual and performance art and creative writing to help care leavers develop pathways to successful independence. Participants engage in self-reflection, create artwork, develop plans, routines and goals and, if needed, receive referrals to other employability support programmes. At the end of the programme, the art works produced are shown in institutions like Tate Britain, the V&A and the Saatchi Gallery. More than half of Element's participants who were not in education, employment and training when they joined Element now are. The Fore will fund the salary of one co-founder, while will in turn enable both founders to focus on expanding to meet growing demand and securing longer-term sustainability.
Find Your Voice
Find Your Voice brings high-quality singing activities to vulnerable adults and their families in social care and social support settings. It operates three flagship programmes: Momentum, a music and movement programme for adults living with physical or learning disability within a social care setting; Xplore, a multi-sensory singing experience for parents and children; and Xcite, a beginners' community choir which nurtures confidence, motivation and self-esteem. Across the last two years, Find Your Voice has engaged with over 1,000 vulnerable learners across 103 programmes, improving the wellbeing outcomes of participants by 70%. With funding from The Fore, Find Your Voice will be able to significantly increase its ability to fundraise through improved impact evaluation and communications tools.
Hackney Playbus
Hackney Playbus (HP) delivers a mobile play service for children and their families via converted double decker buses across Hackney, Waltham Forest and Tower Hamlets, where high proportions of children are affected by poverty. Through their mobile outreach delivery HP is able to reach isolated and marginalised families: in 2016 HP delivered 166 Playbus sessions and 155 facilitated 'drop in' groups, which reached 2,320 children. 68% of parents and carers stated that they learnt new parenting skills through the service, 80% made new friends through the service and 76% felt it benefited their child's learning and development. 61% of users have also been able to access other services as a result of coming to HP. With support from The Fore, HP will dramatically expand their volunteer programme. This will enable services to be extended and increase the resilience of the organisation in the longer-term.
in2scienceUK
Award-winning in2scienceUK is a London-based charity that unlocks the potential of young people on free school meals with no family history of attending university, by enabling them to progress to careers in science, technology, engineering and maths (STEM). in2scienceUK provides inspiring local STEM placements/role models, workshops on work-readiness and employability skills, and high-quality career and university access advice and guidance. Following successful pilots outside London, in2scienceUK will use backing from The Fore to kick-start the charity's expansion into social mobility 'cold-spots' across the UK, building lasting partnerships and funding relationships in new regions.
Irene Taylor Trust
Established in 1995, the Irene Taylor Trust delivers creative music projects which aid the process of rehabilitation, education and life skills development of offenders, ex-offenders and at-risk young people. Music in Prisons, which offers groups the opportunity to create their own original music as a band; Making Tracks, which supports disadvantaged young people who are not in education, employment or training; and Sounding Out, which consists of creative projects and work placements. In 2017, the charity organised 321 days of activity with 448 participants. Funding from The Fore will enable the Irene Taylor Trust to develop its proven consultancy and training offer to major international arts organisations. The resulting increase in sustainable unrestricted income will enable increases in ITT's capacity to contract with prisons and help secure the future of the organisation.
Josephine and Jack Project
The Josephine and Jack Project provides unique, drama-based workshops exploring health, sexual health and wellbeing to individuals with learning disabilities. Josephine and Jack are life-sized, anatomically accurate cloth figures, used to deliver workshops on appropriate behaviour, body awareness, understanding consent, the right to an acknowledged relationship, use of contraception, pregnancy and being aware of physical changes that may require a doctor's check-up. Help and support on these topics are highly limited for this group. The Fore's grant will fund a significant increase of the Project Manager's hours, enabling J&JP to better meet demand and increase the organisation's financial sustainability. Areas of focus include developing new courses and cultivating relationships with additional licensees and other delivery partners.
Oarsome Chance
Oarsome Chance positively impacts the lives of disadvantaged, at-risk young people in Portsmouth through practical, vocational education and the sport of coastal rowing. From teaching boat building to making peddles and oars, designing, producing and selling articles and accessories, Oarsome Chance has reached hundreds of young people with its services. Oarsome Chance has successfully piloted a social enterprise project, Canvas Works, collecting canvas from used sails and 'upcycles' it into fashion and home accessories. Funding from The Fore will enable Canvas Works to scale, involving more young people and developing a long-term business income for the charity.
Pete's Dragons
Pete's Dragons (PD) provides bereavement support and counselling for families and communities impacted by suicide. During this shocking and amplified experience of loss, Pete's Dragons seeks to let the family know that recovery is possible, that there is hope and that there will be support for them until they get to their "new normal". From early help with coroners and inquests to advising on informing children, PD provides comprehensive support for the family within 48 hours of death. Over time, additional bespoke services are provided depending on the need. PD hosts therapy sessions in its headquarters and in the home, runs wellbeing and healing workshops and offers family fun days to provide a sense of community. The Fore's funding will enable the extension of services to north Devon and release CEO time to develop sustainable revenue streams, enhance core services and work on strategic development.
Reverse The Trend Foundation
Reverse The Trend Foundation (RTTF) offers an innovative approach to reverse the trend of childhood obesity and promote the wellbeing of children. RTTF has worked with neuroscientists to develop a pioneering intervention focusing on creating healthy habits for children, RTTF partners with schools, family services and public health departments to encourage a whole school approach to embed these healthy habits. Its pilot campaign worked with over 18,000 children and families across the UK and recorded significant change in habits, including a 22% increase in the regular consumption of fruit and vegetables and a 45% increase in afterschool physical activities. Support from The Fore will enable the founder to develop the first contracts with clinical commissioning groups and realise RTTF's ambitions for growth.
Rhubarb Farm CIC
Rhubarb Farm brings together vulnerable people, addicts, the mentally ill, disabled and former offenders as part of a 'horticultural social enterprise', based on a 2-acre farm in Langwith, Derbyshire. Langwith is a former mining town that is now in economic decline, with higher than average numbers of individuals not in education, employment or training; sclerotic traditional industries and a rise in hate crime. Many volunteers on the farm face severe challenges – stigma, prejudice, self-esteem, illiteracy and addiction – but are all united in a common purpose, sharing experience and support by participating in joint physical, outdoor, purposeful work. Of the 12-strong core team, 7 arrived with mental health issues, 2 are ex-offenders, 2 are former substance misusers, and one struggled with transgender identity issues. The Farm has helped over 150 individuals into work. With funding from The Fore, Rhubarb Farm will develop three sustainable revenue streams. The Fore's funding will also support succession planning for the Farm's Managing Director.
Seenaryo
Seenaryo enables young refugees in Lebanon to create powerful, high-quality theatre and art and trains their teachers to use participatory arts as an educational tool. One in four people in Lebanon is a refugee, and of these, 50% are children, of which 59% are not in school. UNHCR and the Lebanese government both highlight non-formal education and holistic approaches as key to the successful reintroduction of highly traumatised refugee children into schools. Seenaryo runs participatory programmes, including youth theatres and choirs, while also mentoring refugees to lead these programmes themselves. It also develops educational tools for teachers using this participatory arts approach. In 2017, Seenaryo reached over 1,000 beneficiaries, created 84 paid opportunities for refugees and produced 19 shows/performances seen by 2,400 audience members. The Fore will fund Seenaryo's expansion into Jordan and enable it to develop sustainable income by increasing sales of its educational tools.
Settle
Settle works to prevent youth homelessness by equipping at-risk young people with the skills needed to manage their money, home and health as they move into their first home. Through its core service, the Settle Tenancy Mentoring Programme (STMP), Settle works closely with social landlords to help young people, many of whom are care-leavers, sustain their tenancy and avoid eviction by increasing income and reducing costs, improving life skills and accessing specialist support. Settle has now delivered 1:1 support to over 100 young adults across 12 London boroughs in partnership with 4 housing associations. Of the 47 young people on its STMP, 100% have sustained their tenancies, while 90% self-reported improved confidence in life skills. The Fore will provide funding to free up the CEO so that he can focus on scaling existing programmes, refining Settle's overall strategy and developing new services.
The Girls' Network
The Girls' Network (TGN) connects girls from the least advantaged communities in England with a mentor and a network of female role models, focusing on developing girls' knowledge, skills and confidence by providing opportunities they would otherwise not have access to. The programme matches girls with mentors who meet one on one at least monthly over one year with a range of sessions including job application skills, building confidence, public speaking and communications. From a pilot of 30 girls in 2013, TGN has grown to support 276 mentees and has built a network of 1,000 previous participants and mentors. In the last full year, TGN has reported that 95% of the girls grew in resilience, 88% increased key communications skills and 90% increased confidence. Alongside this, 150 work placements were arranged as well as 15,500 hours of volunteering. To be able to achieve their national scaling ambitions TGN have identified the need for a specialist Communications Officer which will be funded by The Fore.
Tiyeni
Established in 2005, Tiyeni helps disadvantaged Malawian farmers achieve food security by increasing land productivity, addressing the adverse impacts of climate change and increasing sustainability. Malawi is one of the world's poorest countries, with 80% of the population dependent on farming to survive. The degradation of Malawi's soil through ineffective farming techniques is a major contributor to poor food production. Tiyeni trains farmers in soil management methods that address problems of flooding, soil erosion, land degradation and loss of soil fertility. Central to Tiyeni's approach is to train only farmers who request their help so that the method is never imposed. Tiyeni will receive support from The Fore to develop their tracking and data collection efforts, which will substantiate Tiyeni's approach, drive adoption among government organizations, academic institutions and agricultural NGOs, and allow Tiyeni to raise funds from funders that require this type of detailed data.
Toylikeme CIC
Toylikeme CIC addresses the significant lack of disability representation in children's toys by persuading toy companies to represent disability far more widely in their products. Toylikeme began by making over mainstream toys to give them hearing aids and other impairments and then posting images online, which went viral, leading to Toylikeme's petition calling Lego and Playmobil to represent diversity securing over 700,000 signatures. Toylikeme has gone on to successfully influence major companies to represent disability in their products. The Fore will fund additional staff time and other core costs to enable Toylikeme to develop licencing income and other unrestricted income streams as it scales.
Veteran's Woodcraft
Veterans Woodcraft CIC was created in 2017 by veterans, for veterans, and is fully volunteer-run. All involved have been affected by post-traumatic stress disorder as a result of their forces career. Veterans Woodcraft operates from a workshop in North Yorkshire and also delivers woodcraft workshops for other charity and voluntary groups with similar mental health needs across the UK. Core team members also produce items for sale to the public and fulfil commissions. The Fore will fund much-needed equipment and accessibility, which will transform the scale of Veterans Woodcraft's delivery.
Wessex Social Ventures CIC
Wessex Social Ventures (WSV) develops and tests micro-business solutions to social needs in, with and for communities living on under $2 daily. The systems for setting up, operating and supporting the businesses are packaged into a "business in a box" model, which is then sold to NGOs, which identify local people to be entrepreneurs and provide them microfinance loans. The entrepreneurs gain a livelihood for themselves while providing vital products and services to the community that create widespread impact. To date, WSV's portfolio has already impacted over 25,000 individuals. The Fore's grant will enable the founders to build relationships with and meet the requirements of larger NGOs with greater potential to disseminate the "business in a box" models.
Mary Rose Gunn, CEO of The Fore, commented: "Once again, I am proud that we have been able to identify such an impressive group of organisations, tirelessly run by dedicated leaders, to receive funding and skills from The Fore. We look forward to supporting these organisations as they strive to improve their communities, scale their solutions and create benefit for us all."
We would like to congratulate all the successful organisations, and thank our strategic applicant consultants for their hard work which made this Funding Round possible.
For more information, email [email protected].
About The Fore
The Fore is the UK's ambitious new funder of dynamic small charities and social enterprises. The Fore matches the skills and resources of the business community with the most talented social entrepreneurs across the UK, connecting businesses and their staff with exciting frontline opportunities to improve society. The Fore offers grants of up to £30,000 over up to three years to UK-registered charities, Community Investment Companies, Charitable Incorporated Organisations and Community Benefit Societies. It does not have set sector, geographic or project funding criteria, instead inviting applicants to specify how the funding can best be used to increase the organisation's effectiveness, impact and sustainability. The Fore is National Lottery funded.