Launch of The Fore
November 23, 2017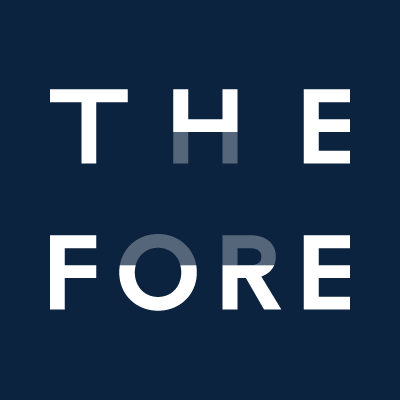 The Fore celebrates official launch of pioneering funding model
With guest speaker The Rt Hon David Cameron
The Fore, the UK's ambitious new funder of dynamic small charities and social enterprises, is pleased to welcome former Prime Minister David Cameron as the guest speaker at its official launch this evening. David Cameron, who championed the role of grass roots organisations in driving social change whilst in government, will voice his support for The Fore's work with businesses, to open up access to funding and expertise in the charity sector.
Commenting on The Fore, David Cameron said: "There are some amazing charities doing extraordinary things in this country. But we need to do more to help them to scale up, replicate and bring their expertise to bear when it comes to our biggest social problems. That is where The Fore comes in – matching up the generosity and skills of businesses and individuals with the passion and potential of our non-profit sector. I applaud what they are doing wholeheartedly."
With this launch The Fore is thrilled to announce BlackRock and Moody's as founding corporate partners, together with support from Big Lottery Fund.
The Fore matches the skills and resources of the business community with the most talented social entrepreneurs across the UK. After a rigorous screening and due diligence process, early-stage charities and social enterprises are offered unrestricted grants of up to £30,000, strategic support and valuable networking opportunities. The model gives smaller organisations access to resources often available only to well-established players, and provides businesses with a pipeline of impactful grassroots organisations to invest in. By partnering with businesses to elevate dynamic small charities, The Fore helps increase connections, share skills and strengthen society as a whole.
The pioneering corporate philanthropy model was piloted by the Bulldog Trust and the Golden Bottle Trust from 2012-2016 in response to the enormous challenges faced by small organisations. It was hailed by Philanthropy:UK as a 'revolutionary criteria-free grant-making scheme'. The programme experienced exceptional demand from charities and funders, leading to a major expansion and the establishment of The Fore in 2017.
Mary Rose Gunn, CEO of The Fore, commented: "The Fore was established on the idea that, when empowered to do so, dynamic small charities are best placed to identify their own path to scale or improve sustainability. Our approach uncovers the organisations with the best ideas and strongest management, de-risks the funding process for businesses, and connects our corporate partners with exciting engagement opportunities for their key staff."
Dido Harding, Baroness Harding of Winscombe, Member of The Fore's Advisory Board said: "I am a firm believer that businesses contributing to the communities they operate in is not just good for the community, it's also good for business. The Fore brings together people from different spheres of life, leading to a stronger, more connected society."
Media enquiries
Finsbury
Angharad Knill
0207 251 3801
About The Fore
The Fore is a collective of bold individuals, businesses and charities. The Fore is a pioneer. We match the skills and resources of the business community with the most talented social entrepreneurs across the UK. We elevate dynamic small charities with funding and expertise to increase connections, share skills and strengthen society as a whole.
The Fore's board combines the voices and experience of business leaders with those of leading small charities/social enterprises:
Rupert Harrison CBE, Chair of The Fore, Portfolio Manager and Chief Macro Strategist in the Multi-Asset Strategies group at BlackRock. From 2010–2015, Chief of Staff to UK Chancellor of the Exchequer, George Osborne, and Chair of the UK's Council of Economic Advisors.
Rosaleen Blair CBE, founder and CEO of Alexander Mann Solutions. Veuve Clicquot Businesswoman of the Year, E&Y Entrepreneur of the Year and Tatler Woman of the Year.
Mary Boakye, Managing Director of Oriol Associates and former partner at Dentons LLP.
Lloyd Chamberlain, founder and Managing Partner of Praxient Capital from 2007–2014.
Baroness Dido Harding, former Chief Executive of TalkTalk Telecom Group PLC and non-executive director on The Court of The Bank of England. Trustee of Doteveryone and a member of the UK National Holocaust Foundation.
Alexander S Hoare, Partner of C. Hoare & Co. and Chief Executive from 2001–2009. He is a Patron of Royal Trinity Hospice and Chair of Project Snowball LLP, promoting social and impact investing.
Charles M R Hoare, Chair of The Bulldog Trust, Head of European Healthcare at Stifel, Chair of Chariot Innovations Ltd.
Dr Kamel Hothi OBE, former Asian Markets Director at Lloyds Banking Group, awarded OBE in 2017 for services to cultural cohesion and diversity in banking.
Danny Kruger, Chairman and former Chief Executive of the West London Zone for Children and Young People.
Anton Oliver, Head of Equities Business Management at M&G Investments. Former captain of the New Zealand national rugby team, ambassador for Cure Kids and the Shackleton Foundation.
Monica Merli, Managing Director and Regional Head for Europe, the Middle East and Africa for Moody's.
Ginny Williams-Ellis, founder and Chief Executive of Read Easy UK.