Skilled volunteering in action: Clare Singleton and OYA Organisation Of Young Africans
November 3, 2023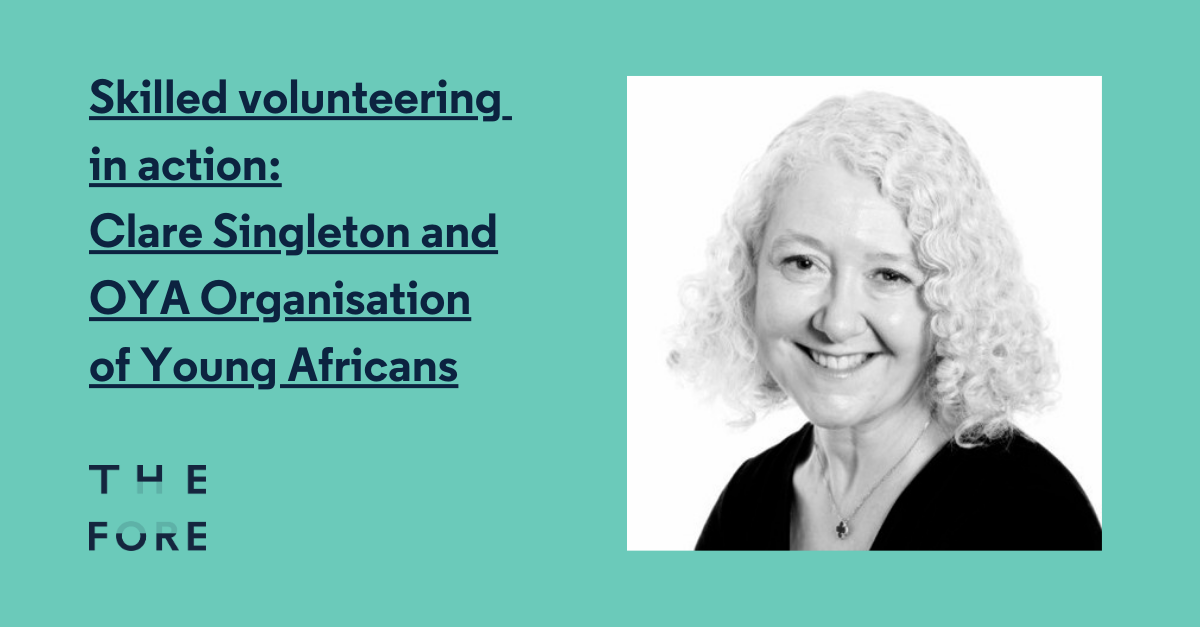 Clare Singleton has over 30 years of experience in business change and project management. Clare has been matched as a volunteer with a number of our charities over the years.
Most recently, she has been volunteering with OYA Organisation Of Young Africans, a charity supporting young people and their families of African and African-Caribbean heritage. They offer a range of services from academic support in core subjects to traineeships for over 16s.
OYA sought a pro-bono volunteer from The Fore's 2,000+ strong network because they wanted to talk through a number of issues facing the organisation. This included how to secure the long-term future of the operation and how to adapt and thrive in a challenging funding environment. Clare has been offering guidance to help OYA do just that.
"I meet (via Zoom) with the OYA team every couple of months to talk through their challenges and hear about their successes. Key to my role is asking the right questions and a little bit of calling to account on the priorities that the team had set in the previous call. It only requires an hour of my time and it's always an interesting and inspiring conversation.
This is the fourth small social enterprise that I have supported through The Fore. Each is run by a set of dedicated and highly motivated people, passionate about the issues that each organisation is addressing – and each has different challenges to navigate.
I am delighted if my business experience is able to give them some new perspectives and support to help them develop." – Clare Singleton
"Knowing we have to account to our friendly mentor Clare regularly keeps us on our toes and on track with our strategic plan." – Firinne Ni Chreachain
If you are looking to use your professional skills to support some great charities, you can find out more here.