At the Forefront: Grow Cardiff and the Brilliance of Social Prescribing
July 3, 2023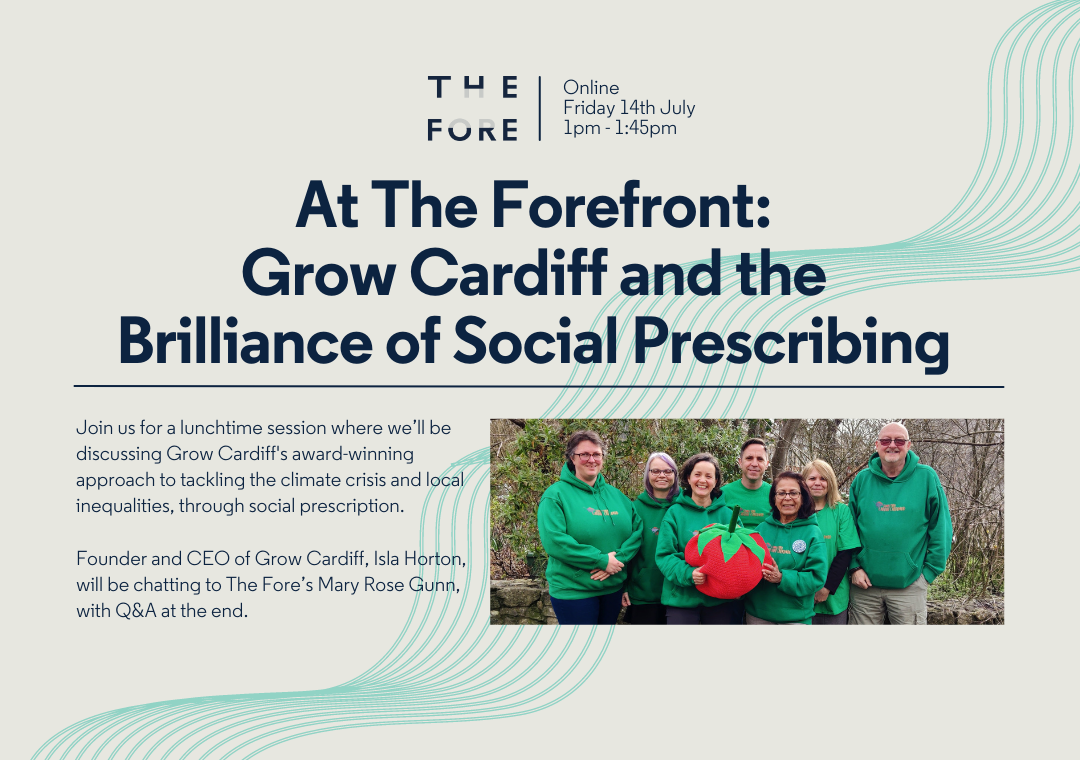 We hosted a lunchtime session with the founder of our recently funded charity, Grow Cardiff – a grassroots organisation making a lasting difference by and for local people, through community gardening. Our CEO, Mary Rose Gunn, spoke to Isla Horton, Founder and Youth and Community Worker by training.
Grow Cardiff is a grassroots charity making a lasting difference by and for local people, through community gardening. The team use urban plots to improve health and well-being and bring people closer to nature. Having attracted volunteers from all over Cardiff, the charity has gone from strength to strength since launching in 2015.
They are now pioneering effective, natural health innovations in the local community with a "social prescribing" model. This approach connects people to activities, groups, and services in their community to meet the practical, social, and emotional needs affecting their health and well-being.
Their "Grow Well" programme is a partnership with ten GP surgeries that have developed social prescribing for therapeutic gardens. The impact has been so significant that there is strong demand from the NHS to expand its services throughout Wales.
In addition to this, through its "Edible Playground" Workshops, Grow Cardiff works with schools. They provide training for both teachers and children, teaching them to grow and harvest their own nutritious food sustainably. The Welsh non-profit has been the recipient of many awards, including the Bevan Exemplar project status award in 2020 and three Green Flag awards for community gardens.
The Fore recently awarded Grow Cardiff £30,000 in unrestricted funding and support. This is to fund more senior staff to dedicate the time and attention to Grow Cardiff that it deserves. They'll also be able to launch their Inspire to Grow teacher training programme.
You can watch the interview via our YouTube channel here.