Announcing our 2022 South West Hub
March 29, 2022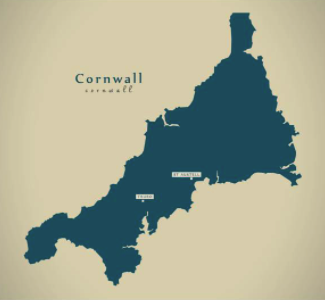 Are you a great small charity or social enterprise changing the lives of the people of Cornwall? Have you ever felt that funding application processes for trusts and foundations favour organisations with experienced fundraisers?
In partnership with private funders across Cornwall and the South West, The Fore is pleased to announce its 2nd grants programme for charities and social enterprises in Cornwall. During this funding round, The Fore will provide grant funding and pro bono expertise to at least three Cornwall-based charities and social enterprises. Many more organisations will benefit from strategic advice and input during the process. The Fore's programme helps charities and social enterprises develop, grow and/or become more sustainable.
Our Offer to Grantees
a grant of up to £30,000 of unrestricted grant funding over 1-3 years
access to free, highly skilled support provided by experienced professionals
a funded place on an impact management course.
The Cornwall funding programme will open registration for this round beginning in April 2022.
How to Apply
The first step towards making an application is to register to attend the virtual application information sessions that we are holding on April 5 and April 6. Details of the sessions are below:
| | |
| --- | --- |
| Date and Time | Venue |
| April 5 at 12pm | Zoom |
| April 6 at 5.30pm | Zoom |
At these sessions you will find out all about the programme, how to apply and gain some top tips on how to write a great elevator pitch for your charity or community organisation. All Cornwall-based charities, social enterprises, CICs, CIOs, CBSs and constituted groups, with an annual income under £500,000 are welcome to attend. Every organisation attending a session will automatically receive an invitation to apply for a grant.
To register for a place at one of our South West Hub info sessions please click here. Should you have any questions relating to the application process, please email [email protected].
Mary Rose Gunn, Chief Executive of The Fore says "We are keen to encourage more applications from the many excellent charities and community organisations working in Cornwall and are delighted to be working with several dedicated private funders on this exciting pilot.  The Fore offers funding and access to skills to great charities and social enterprises working in the community and we can't wait to meet more groups in the South West"
About The Fore
The Fore is a ground-breaking funder in the UK charity sector catalysing fresh solutions to pressing social issues. The Fore's venture capital style approach to grant-funding and skills support has opened up access to finance and professional expertise for over 100 innovative small charities and social enterprises. The Fore's charity-led approach aims to treat applicants as experts in social change, challenging the power imbalance of many traditional funding models and enabling organisations to apply for what they need most.
Since inception in 2017 The Fore has made over £6m in grants and offered over 8,000 hours of professional expertise to portfolio charities solving issues from knife crime, to childhood obesity, to social isolation, food poverty and homelessness. The Fore works with a wide range of partners including BlackRock, Moody's, Rothschild & Co., UBS, LGT Vestra, Golden Bottle Trust, Postcode Local Trust, Power to Change, The Lovington Foundation and other family trusts and individuals.
Find out how you can partner with The Fore to support innovative ideas with power to transform society.