Sign up to our events and workshops mailing list
We offer high quality skills support to small charities, through our workshops and training programme. Whether you've received a grant from us or not, sign up to our mailing list for accessible, affordable workshops led by industry experts.

Developing Your Fundraising Strategy with CAF
3 March 2022| 3:00 pm - 4:45 pm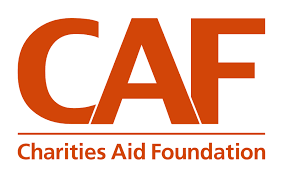 In a rapidly changing time, with a radical shift in the role of charities, adaptive funding arrangements and new expectations of your work, having a clear fundraising strategy in place for your organisation essential. A fundraising strategy is not just the plan on paper, it is the process by which an organisation understands its future needs and the resources it will require to meet those aims – it is about shaping the culture of fundraising in your organisation.
This session we will take you through the process on how to create the right fundraising strategy for your organisation. We will take a close look at how to strategically utilise different income streams and diversify your income portfolio. You will learn how to set your fundraising goals and embed them across your organisation as well as how to get the rest of your team on board to make sure your strategy sticks.
This session we will look at:
Why a fundraising strategic plan and its importance for your organisation
Analysis of your current state and tools to develop
Analysis of the future and prioritisation: BOSTON Matrix
Stakeholder mapping for fundraising & strategic partnerships
About Charities Aid Foundation (CAF)
Charities Aid Foundation (CAF) is one of the oldest and largest charities in the UK with over 90 years experience in helping charities and donors to achieve social impact. We do this through working with donors to help them plan their giving, and with charities to build their capacity.