July 21, 2023
Cody Dock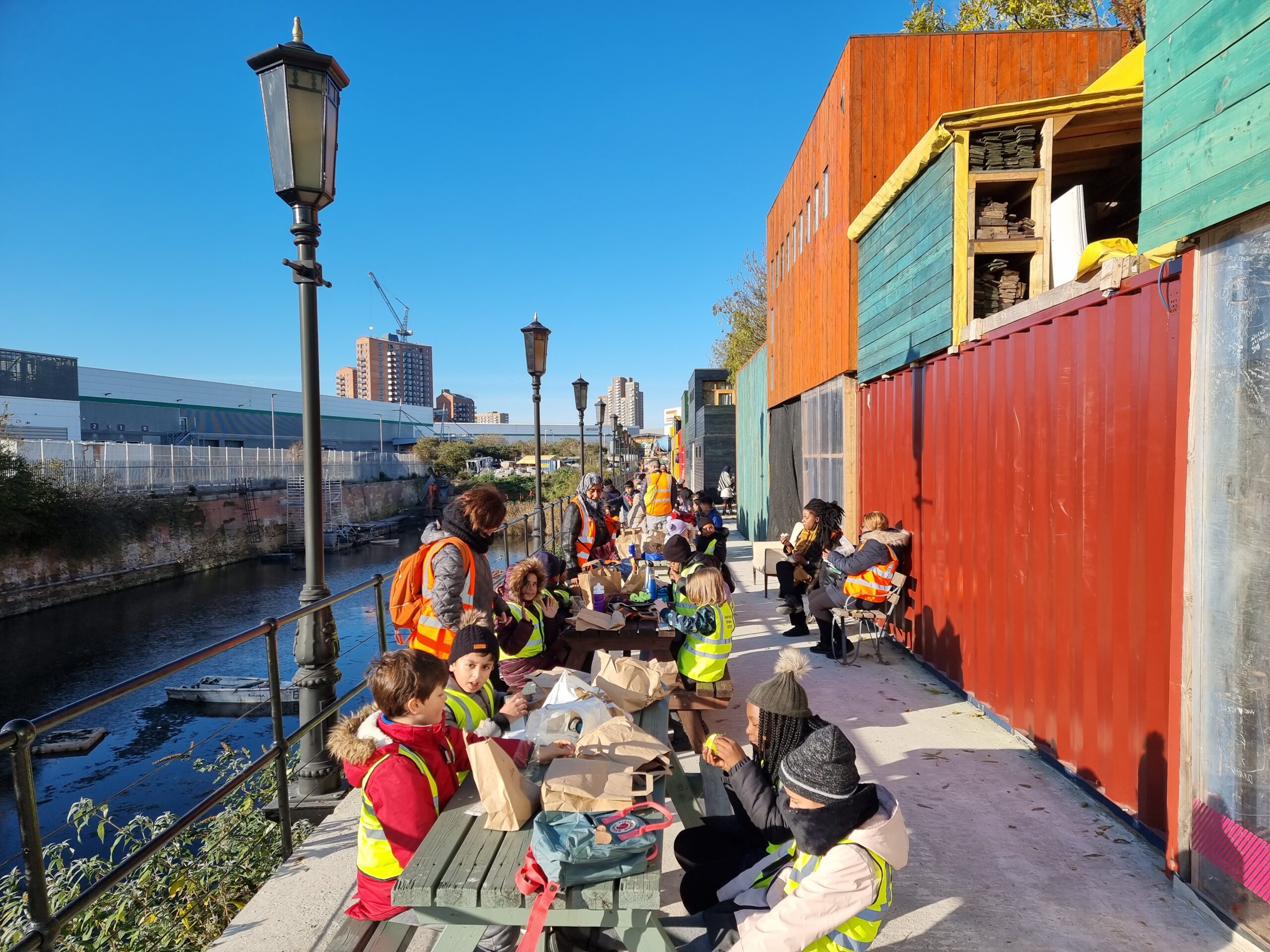 Cody Dock is a thriving creative, community hub and oasis of nature on the River Lea in Newham. Thanks to Cody Dock's environmental efforts, the waterway is a vital habitat, and wild species are returning to the waters in droves.
Six years ago things were very different. The river was shut off to the public and had a reputation for being one of the most polluted in the UK.  In 2017 founder and CEO of Cody Dock, Simon Myers, organised hundreds of volunteers in a clean-up operation worth £2 million. His aim was to rehabilitate a large swathe of post-industrial land along the river for community use, conservation and creative industries. 
By 2019, despite success with raising project funding, gaining planning permission and myriad of sustainable funding opportunities ready to be developed, the organisation was struggling to unlock unrestricted funding and "was running on fumes". A £30,000 grant from The Fore covered Simon's salary for a year, enabling him to give up his day job and start the delivery of his 'five-year masterplan' for the site.  
Cody Dock now houses a range of social enterprises, ground-breaking social prescribing projects and wildlife has been returned to the waterways in one of the most deprived boroughs in London.  6000 volunteers are engaged with the site and the charity has grown to a turnover of £618,000.
In 2023 Cody Dock was featured by David Attenborough in BBC series Saving Our Wild Isles and awarded one of only 10 national climate action awards for 2023 from the National Lottery Community Fund. 
Simon noted, "If we hadn't got The Fore grant, I'm not sure we would be here today." Simon and his team have taken part in many of The Fore's training and networking opportunities over the years. They are now "paying it forward" running social prescribing workshops for The Fore's other charities.