The Thomas Project Request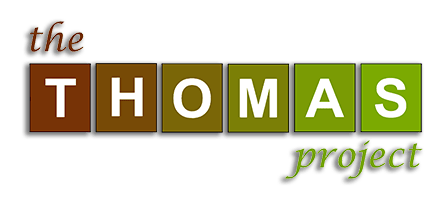 Organisation Description
Our charitable purpose is: To relieve hardship, need and distress; andFor the advancement of the Christian religion.
We are a Christian charity in Walsall that serves our local community, helping those in hardship, need and distress. From our community hub in Aldridge, we work alongside other local charities and community partners, to offer a range of activities and support services to everyone in our community, regardless of faith, and bring people together. During the next two years we plan to increase our support and services, and grow our charity, enabling us to meet diverse needs, help more people and reduce the impact of poverty on people's lives.
We have a clear strategic plan which we are delivering and an engaged board of Trustees, and an incredible team. We have a twice weekly foodbank, and deliver a range of community activities and pastoral support to those in need.
What are they looking for?
We are seeking trustees with a variety of skills and experience to enrich the board, including (but not exclusively) charity finance and governance, human resources, marketing and fundraising. We are also seeking a treasurer to join our board of trustees. We would like our board to reflect the diversity of the communities we live in and support, and we seek people who can offer fresh-thinking and bring their talent to The Thomas Project. You do not need to have been a Trustee before. This is a voluntary role requiring approximately up to 5 hours a month commitment. Meetings are currently held via Zoom. All Trustees will be subject to a DBS check. For further details and to receive an application pack, please email [email protected] or call Nikki-Dee Haddleton (Chair of Trustees) on 07584 038878.
Timeframe:We are looking to appoint a Treasurer ASAP. Volunteers for other Trustee Roles can apply throughout the year. Interested applicants will be invited to attend board meetings prior to making a firm commitment.
Contact email:[email protected]
Sector:Economic development and employability, Health and wellbeing, Poverty and disadvantage
Location:West Midlands
Skills:Finance, Trusteeship
Legal form:UK-registered charity