The Fore Announces its Spring 2019 Grantees
April 9, 2019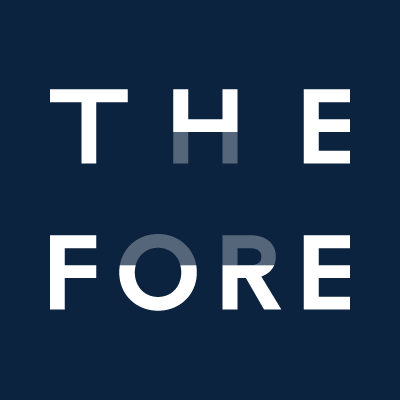 The Fore is proud to announce the completion of its Spring 2019 Funding Round and the addition of 9 grantees to its portfolio.
The Fore accepted 500 applications in this funding round. Its trained strategic applicant consultants, each of whom has a minimum of 15 years' professional experience, then carried out extensive due diligence on these applications over a 12-week period, ultimately selecting only a small fraction to present to The Fore's funding panels, composed of representatives of the Fore's business partners and other supporters.
The organisations ultimately selected for funding are among the very best small charities and social enterprises in the UK. They include:
Cody Dock
Cody Dock is a small community charity that has opened up a large swathe of the River Lea for community use, conservation and the creative industries. Based on an abandoned two-acre patch of post-industrial wasteland on Thames Water's estate, Cody Dock convened hundreds of volunteers on a clean-up operation valued at £2 million, which eventually led to its acquisition of the site. The dock has become a hub for the local community, and wild species are returning to the waterway. The Fore funded Cody Dock to enable it to instigate its '5-year masterplan', continuing the development of the site, with new features such as a café, event spaces, river boat hire, school projects and apprenticeship opportunities. This will put the organisation on the path to becoming financially self-sufficient and scaling its activities. Funding for this grant was generously provided by Postcode Local Trust.
Comics Youth
Comics Youth helps young people in Liverpool who feel marginalised, have poor mental health, or who have experienced trauma or abuse overcome their difficulties through therapeutic drawing. Its 'gamified' reward system encourages young people to complete 'levels' and improve their art. The therapeutic power of drawing not only gives the young people a means of creative expression, but also lets them describe harm as part of their recovery. The Fore funded Comics Youth to launch a unique publishing house and a magazine, Marginal, to showcase the work of its young artists. This will increase the profile of Comics Youth and its young artists through the magazine, leading to new opportunities for both.
Each Amazing Breath
Each Amazing Breath is a social enterprise based in Nottingham, providing resilience and capacity-building programmes to schools in disadvantaged areas. Its core programme, 'Take Five' teaches young people breathing, grounding and awareness techniques that have been demonstrated to improve their concentration levels, resilience, calmness, connection to others, wellbeing and positivity. The Fore funded Each Amazing Breath to provide the additional staff capacity needed to follow up enquiries from numerous schools across the UK, unlocking significant increases in earned income. This will also enable Each Amazing Breath to explore partnerships with new types of organisations including prisons and hospitals.
Fat Macy's
Fat Macy's is a catering social enterprise that helps people with nowhere to live put down a deposit for their first rented accommodation. It initially provides five-day catering boot camps in partnership with homeless hostels. Then, once trainees have completed 200 hours of paid work, Fat Macy's uses revenue from its catering business to support them with a deposit. Its beneficiaries leave with a place to live, a qualification and valuable work experience. The Fore funded Fat Macy's to provide the necessary staff capacity to open its own restaurant, significantly increasing its revenue and the number of trainees it can support. This should enable Fat Macy's to create a seven fold increase in the amount contributed to rental deposits.
Getaway Girls
Getaway Girls supports vulnerable young women in Leeds that have been affected by crime, drug abuse, sexual exploitation and human trafficking. The women it supports come from some of the most disadvantaged areas in the country. Through a variety of different volunteer-led programmes, it helps women overcome trauma, organise their accommodation and finances, build confidence and establish support networks. Many of the charity's volunteers are women who have been through one of its programmes. The Fore funded Getaway Girls to allow the CEO to move from front-line work to focus on scaling and strategy.This will enable Getaway Girls to expand its programme, shrinking the current waiting list for its services and expand its reach across Leeds.
Kitchenette Karts
Kitchenette Karts CIC is a social enterprise which trains unemployed and at-risk young people by producing and selling quality, sustainable food from a refurbished food truck. Its model provides hands-on employment and entrepreneurship training over a 12-week programme. This enables individuals to find stable future employment. The Fore funded Kitchenette karts to refurbish its food truck, making it fit for purpose to operate on a full-time basis. This will enable Kitchenette Karts to take up an offer of a permanent slot at Spitalfields market, scaling the employment training programme and increasing financial sustainability.
MAITS
MAITS provides training for local people in developing countries who care for people with developmental disabilities. Relatively simple low-cost techniques can be life-changing for children with cerebral palsy, developmental disorders, autism or who were born prematurely. A straightforward method can be used, for example, to save the lives of infants who would otherwise be unable to feed. By upskilling local people, rather than sending in development workers, MAITS has a lasting impact on communities. Alongside providing carers with key skills, its training also helps combat powerful stigma associated with disabled children in many countries around the world. The Fore funded MAITS to provide the staff capacity necessary to apply for large grants from international development funders. This will expand MAITS' programmes to reach new beneficiaries and increase the organisation's financial sustainability.
Pulp Friction
Pulp Friction provides meaningful employment to young people with learning disabilities. It runs a pedal-powered smoothie bar, vintage-style Ice Cream Tricycle, a café based within the National Justice Museum, two canteens hosted by Nottinghamshire Fire & Rescue Services, and an outside catering service – the Pulp Friction Travelling Kitchen. It is one of the only services in the area which offers young people with severe learning difficulties fulfilling work. The Fore funded Pulp Friction to enable it to open a new canteen for the Nottingham Fire & Rescue Service and Nottingham Police. This will more than double the number of people with learning disabilities working with Pulp Friction, and enable it to become an accredited training centre with employability pathways developed through partnerships with local colleges.
R-Evolution
R-Evolution provides training and life-coaching to disadvantaged and unemployed individuals in Hull and East Yorkshire. The model is highly effective at getting people into work. Trainees include those with mental health problems, ex-offenders, the homeless, refugees and the long term unemployed. The training is based on filling skills gaps in the local economy; especially in light engineering, horticulture and construction. Its main programme is a three-month course in cycle mechanics, which provides a City and Guild qualification and extensive life coaching. The Fore funded R-Evolution to create a new horticulture training programme. This will more than double the number of people it trains and its earned income within two years.
Mary Rose Gunn, CEO of The Fore, commented: "Once again we have identified a remarkable collection of charities and social enterprises for funding. From treating Parkinson's through Nordic Walking, to providing a platform and accommodation for homeless artists, the breadth of this group of grantees is astonishing. I look forward to watching how they develop, thrive and achieve their own unique versions of social change as a result of this transformational funding."
We would like to congratulate all the successful organisations, and thank our strategic applicant consultants for their hard work which made this Funding Round possible.
For more information, email [email protected].
About The Fore
The Fore is the UK's ambitious new funder of dynamic small charities and social enterprises. The Fore matches the skills and resources of the business community with the most talented social entrepreneurs across the UK, connecting businesses and their staff with exciting frontline opportunities to improve society. The Fore offers grants of up to £30,000 over up to three years to UK-registered charities, Community Investment Companies, Charitable Incorporated Organisations and Community Benefit Societies. It does not have set sector, geographic or project funding criteria, instead inviting applicants to specify how the funding can best be used to increase the organisation's effectiveness, impact and sustainability.