The Fore Announces its Autumn 2018 Grantees
November 30, 2018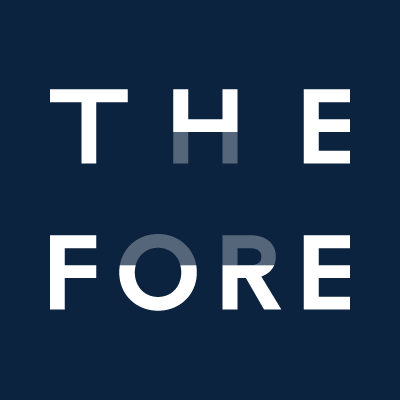 The Fore is proud to announce the completion of its Autumn 2018 Funding Round and the addition of 10 grantees to its portfolio.
The Fore accepted 500 applications in this funding round. Its trained strategic applicant consultants, each of whom has a minimum of 15 years' professional experience, then carried out extensive due diligence on these applications over a 12-week period, ultimately selecting only a small fraction to present to The Fore's funding panels, composed of representatives of the Fore's business partners and other supporters.
The organisations ultimately selected for funding are among the very best small charities and social enterprises in the UK. They include:
Be Enriched Elements
Be Enriched Elements (BEE) repurposes food waste to reduce food insecurity and build supportive communities. In the past year, BEE rescued over 6,000kg of surplus food from retailers that would have otherwise gone to landfill (reducing use of energy, fuel, water, land and time), and used it to provide meals for people facing social or economic insecurity, volunteer-led cooking lessons for the community, holiday mealtime activities for families whose children receive free meals in school, and culinary-based employment training for people with higher learning needs due to illness, disability or time away from the workplace. A grant from The Fore will allow the CEO to move from front-line work to focus on scaling and strategy, enabling the charity to increase its number of volunteers, develop new corporate partnerships and increase surplus food donations. Funding for this grant was generously provided by Postcode Local Trust.
British Nordic Walking
British Nordic Walking improves wellbeing for communities through this much-loved outdoor sport. It has now identified an opportunity with the charity Parkinson's UK to use Nordic walking as therapy for people suffering with Parkinson's disease. Research demonstrates that regular exercise can significantly improve the symptoms and rate of progression of Parkinson's, however, there are very few sports suitable for sufferers. The unique combination of movements involved in Nordic walking make it an ideal solution, and small trials have led to very positive feedback. A grant from The Fore will fund a pilot 'Nordic Walking Champions' programme for Parkinson's support groups in the East Midlands. This has the potential to develop a new model for potential partnerships with other charities around the UK.
Henry Dancer Days
Henry Dancer Days (HDD) uses storytelling and grants to improve the lives of children affected by cancer. HDD's multi-award winning storytelling uses professionals to make stories come to life for children in the Great North Children's Hospital in Newcastle. The programme is expanding to other UK hospitals. HDD also has a grants programme to improve the quality of for children specifically with bone cancer. The grants supports 80% of all UK families currently affected (363 families), and aims to reach 100% of all families affected by 2020. A grant from The Fore will enable the founder to move from front-line work to focus on scaling and strategy. This will develop the charity's ability to expand to new hospitals around the UK.
Mobile Education Partnerships
Mobile Education Partnerships (MEP) trains teachers in marginalised communities in Myanmar and adjoining refugee centres in Thailand. Children in the refugee camps and migrant communities have lower life chances because teachers are untrained and lack qualifications. MEP's trainers train 50 teachers annually, who teach 2,000 children per year. The charity has also enabled up to 18,000 children to have access to further educational materials through textbook production. A grant from The Fore will increase the capacity of the management team to focus on scaling and strategy. This will enable MEP to scale and meet requests for new projects across Myanmar and Southern Thailand.
The Museum of Homelessness
The Museum of Homelessness is a new social justice museum. It aims to tackle the prejudice and stigma of homelessness through individual empowerment, influence and education. The museum is primarily run by, and features exhibits by, homeless people. It improves the lives of the homeless by providing a space to reflect, a place where they belong and a platform to support their creative futures. A grant from The Fore will enable the Museum of Homelessness to scale, test new operating models and improve financial sustainability by developing new corporate partnerships and income streams.
South Lakeland Mind
South Lakeland Mind (SLM) is the main provider of counselling and peer support for people suffering or recovering from mental health issues in the South Cumbria region. SLM provides one-to-one counselling, weekly volunteer-led drop-in groups and wellness activities. These include arts and crafts, guided walks and mindfulness training. In 2017, over 400 people used SLM's service, with clients reporting an astounding 100% positive impact. A grant from The Fore will enable South Lakeland to develop new earned income streams in a declining grant funding environment. This will transform South Lakeland to develop new community and professional services.
The Listening Place
The Listening Place is unique in offering free, face to face, on-going support for those with suicidal feelings. The programme is provided by 400 trained volunteers who are supported by mental health professionals. Regular appointments are given to beneficiaries for as long as it is helpful. The Listening Place's research demonstrates that it significantly reduces the suicidal feelings in many of its beneficiaries during the first three months of support. A grant from The Fore will demonstrate that the Listening Place's model is replicable and scalable and enable the charity to establish in a second location.
The Odyssey Project
The Odyssey Project transforms the lives of people with cancer through residential programmes in outdoor locations near their communities. Patients consistently report a substantial improvement in their capability to enjoy life. Founded by cancer doctors, the Odyssey Project tackles the social and emotional challenges associated with cancer, helping patients to overcome feelings of despair, uncertainty or isolation by sending them on 'adventures' oriented around engaging with the natural environment, creative arts and team-based challenges. A grant from The Fore will increase the capacity of management team to focus on scaling and strategy from current operations. This will enable The Odyssey Project to double both the number of participants in its programmes and its geographical reach.
Trampoline
Trampoline promotes and supports entrepreneurship, leadership and professional development for people living in deprived areas in response to a gap in services. Operating in London, Trampoline encourages potential and aspiring entrepreneurs from marginalised communities to develop their own businesses. Often working with migrants or in ethnic minority communities, they have helped grow businesses in social scare, hospitality, the media, art and fashion. A grant from The Fore will expand Trampoline's operating model and fund the development of paid-for e-learning modules in business skills for entrepreneurs in marginalised communities. This will increase financial sustainability with new income streams.
Wicked Weather Watch
Wicked Weather Watch brings climate change to life for children by drawing on the personal experiences of Artic explorers and scientists who have witnessed the effects of climate change first-hand. Through their inspirational school visits and 'Arctic Extravaganza' workshops, young children learn how to mitigate the impact of climate change in their own lives. All of Wicked Weather Watch's programmes are free, and the majority of their work is targeted at schools in the most disadvantaged areas. Founded by explorer and adventurer Sir David Hempleman-Adams in 2009, Wicked Weather Watch has already worked with 80 schools and reached over 6,600 children. A grant from The Fore will expand Wicked Weather Watch's operating model to wider audiences, scaling the number of schools it works with and increasing financial sustainability with new income streams. Funding for this grant was generously provided by Postcode Local Trust.
Mary Rose Gunn, CEO of The Fore, commented: "Once again we have identified a remarkable collection of charities and social enterprises for funding. From treating Parkinson's through Nordic Walking, to providing a platform and accommodation for homeless artists, the breadth of this group of grantees is astonishing. I look forward to watching how they develop, thrive and achieve their own unique versions of social change as a result of this transformational funding."
We would like to congratulate all the successful organisations, and thank our strategic applicant consultants for their hard work which made this Funding Round possible.
For more information, email [email protected].
About The Fore
The Fore is the UK's ambitious new funder of dynamic small charities and social enterprises. The Fore matches the skills and resources of the business community with the most talented social entrepreneurs across the UK, connecting businesses and their staff with exciting frontline opportunities to improve society. The Fore offers grants of up to £30,000 over up to three years to UK-registered charities, Community Investment Companies, Charitable Incorporated Organisations and Community Benefit Societies. It does not have set sector, geographic or project funding criteria, instead inviting applicants to specify how the funding can best be used to increase the organisation's effectiveness, impact and sustainability.