The Fore Announces its Autumn 2019 Grantees
December 2, 2019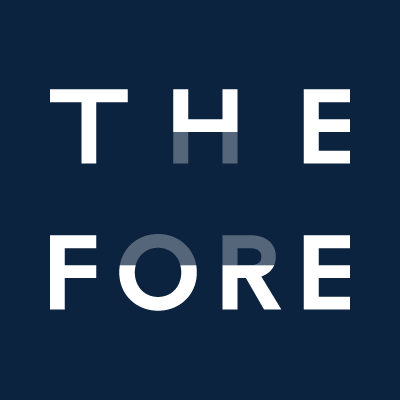 The Fore is proud to announce the completion of its Autumn 2019 funding round and the addition of 9 new grantees to its portfolio, including:
Coda Dance
Coda Dance provides innovative, therapeutic dance sessions for neuro-disabled people to improve their cognitive, physical and mental health. Its interactive 'Dance-as-Physio' group sessions offer patients with acquired brain injuries uplifting opportunities to engage socially with others, whilst also improving patient strength, mobility and creativity. Coda Dance will use The Fore's funding to launch a new 'train the trainer' programme, generating a new income stream while also creating a pipeline of specialised dance facilitators to run Coda Dance's sessions, growing the organisation's capacity. This will allow Coda Dance to expand its current service provision at The Royal Hospital for Neuro-Disability's from three of its wards to all twelve.
Connected Routes
Women refugees seekers are four times more likely to be unemployed than their male counterparts. Connected Routes helps these women find secure employment through a mentoring programme and a confidence-building theatre programme. Connected Routes' intervention, developed alongside Barclays, Accenture, Funding Circle and NESTA, helps women build the vital skills needed to find employment. To date, more than 70% of women going through the programme have entered employment or education, and 100% of those cite Connected Routes as a key factor in their success. Connected Routes will use funding from The Fore to to meet demand for its programme by increasing staff capacity. This initial growth will see Connected Routes bringing in additional revenue from employers sponsoring staff as mentors and facilitating expansion across London and the UK.
Development Education Centre South Yorkshire
Development Education Centre South Yorkshire (DECSY) works with teachers and schools to promote a global developmental perspective (also known as Global Learning) in the UK education system. It runs training sessions and workshops for teachers, bringing a variety of new perspectives into the classroom. Its projects include a biodynamic farm for primary school children, a gender equality charter mark for secondary school, and a variety of philosophy for children courses. DECSY will use funding from The Fore to build partnerships with new schools and expand its work by enhancing the organisation's marketing and profile. These new marketing activities are projected to finance themselves within two years.
Greater Change
Greater Change was founded by Alex McCallion, who, while volunteering with homelessness charities, saw many homeless people fail to progress into work, training or housing because they lacked relatively small sums of money – for example, £300 for a construction course, £80 for ID or £1,000 as a rent deposit. Greater Change offers a technology platform where homeless people can raise these sums. Using a website or contactless payment terminals, individuals can contribute towards the costs of homeless peoples' specific action plans. A trial of the system with 30 homeless people in Oxford remarkably saw 87.5% successfully move into sustained housing. Greater Change will use funding from The Fore, following the success of its pilot with two contactless terminals, to roll out a further 32 terminals in new locations. This will allow Greater Change to develop partnerships with new local authorities, facilitate the rollout of terminals in new areas and enhance the organisation's financial sustainability.
RIFT Social Enterprise
RIFT Social Enterprise has a mission to ensure that no-one leaves prison with the burden of an HMRC penalty hanging over them. Individuals (particularly the self-employed) can accrue significant debts and penalties from HMRC while in prison, and an inability to pay upon release can land them back in a cell or cause them to resort to crime once more. RIFT Social Enterprise (the charitable arm of RIFT Group) helps ex-offenders develop payment plans, secure refunds and understand various tax issues, enabling them to successfully move on with their lives and re-integrate into society. RIFT Social Enterprise will use funding from The Fore to enhance and develop its programme for the next two years, moving out of pilot phase into a full and sustainable model. At the end of these two years, RIFT Social Enterprise will become eligible for funding from HMRC, which would empower the organisation to significantly expand its work across the UK.
Teach 2 Teach International
Almost all professionally trained teachers in Ghana move to urban areas with good electricity, sanitation and public health. This leaves remote rural areas with almost no qualified teachers, meaning children there often have primary school literacy rates as low as 9%. Teach 2 Teach (in partnership with School for Life Ghana) provides brief teacher training courses to unemployed young people in rural Ghanaian communities, and employs them as local teachers. With only a quick intervention, this model achieves results in nine months that would take three years using traditional teaching methods, while also providing stable employment and experience to local young people. Teach 2 Teach will use funding from The Fore to free up the organisation's leadership from administrative tasks, allowing them to focus on strategy and development. Through this increased capacity, Teach 2 Teach hopes to bring in significant new partnerships and scale the model across Ghana (and, ultimately, West Africa).
The Philosophy Foundation
The Philosophy Foundation works with children and adults to help them develop critical thinking skills, cognitive ability, communication skills, higher order reasoning skills, problem solving, confidence and the ability to see beyond the content delivered to them. It provides a variety of critical thinking interventions for schools in disadvantaged areas, prisons and the elderly – all provided by trained volunteer philosophy graduates. Even resource constrained schools value the programme to such a degree that 91% renew contracts, a remarkable rate of success. The Philosophy Foundation will use funding from The Fore to provide the necessary staff capacity to meet demand from additional schools for the programme, while also freeing up the leadership from administrative tasks. This new staff capacity will be funded through the new school contracts within two years, enabling the organisation to successfully scale its work across the UK.
Vision Care for Homeless People
One third of homeless people have never had their eyes tested and a further third haven't for at least ten years. Without access to eyecare services and glasses, homeless people are less able to find accommodation, obtain and stay in employment, stay safe and enjoy everyday activities. Vision Care for Homeless People (VCHP) provides free eyecare services to homeless people through a team of volunteer optometrists, dramatically improving their quality of life. VCHP will use funding from The Fore to increase its reach from five clinics to eleven, meaning the organisation reaches an additional 1,200 patients per year and also pilot a new mobile service. Through these two initiatives VCHP will be able to expand its reach from 10% of all homeless people to over 40%.
2020 Change
2020 Change helps young people from disadvantaged backgrounds (especially those with experience of gang-related violence) develop the necessary soft skills to successfully find employment. Its programme teaches self-awareness, vision, persistence, dignity and corporate etiquette, as well as money management, digital skills, media, and mindfulness. The organisation has now partnered with brands including Converse and Nando's, who offer funding and employment opportunities for young people after the programme. As a result, 75% of 2020 Change's young people successfully find long-term employment after graduation. 2020 Change will use funding from The Fore to provide the Managing Director the head space and time to focus on 2020 Change full time – developing more corporate relationships and expanding the organisation's work. This is intended to allow 2020 Change to meet the growing demand for its programmes and respond to the growing waiting list of young people wanting to join the programme. It will also help push the organisation towards self-sufficiency within two years.
These organisations were selected after a rigorous 12-week due diligence process, and represent some of the strongest small charities and social enterprises in the UK. The Fore is immensely proud to support their work, helping them unlock new sustainability, efficiency, scale and impact.