We are hiring! Apply to become our Social Impact Intern
July 1, 2022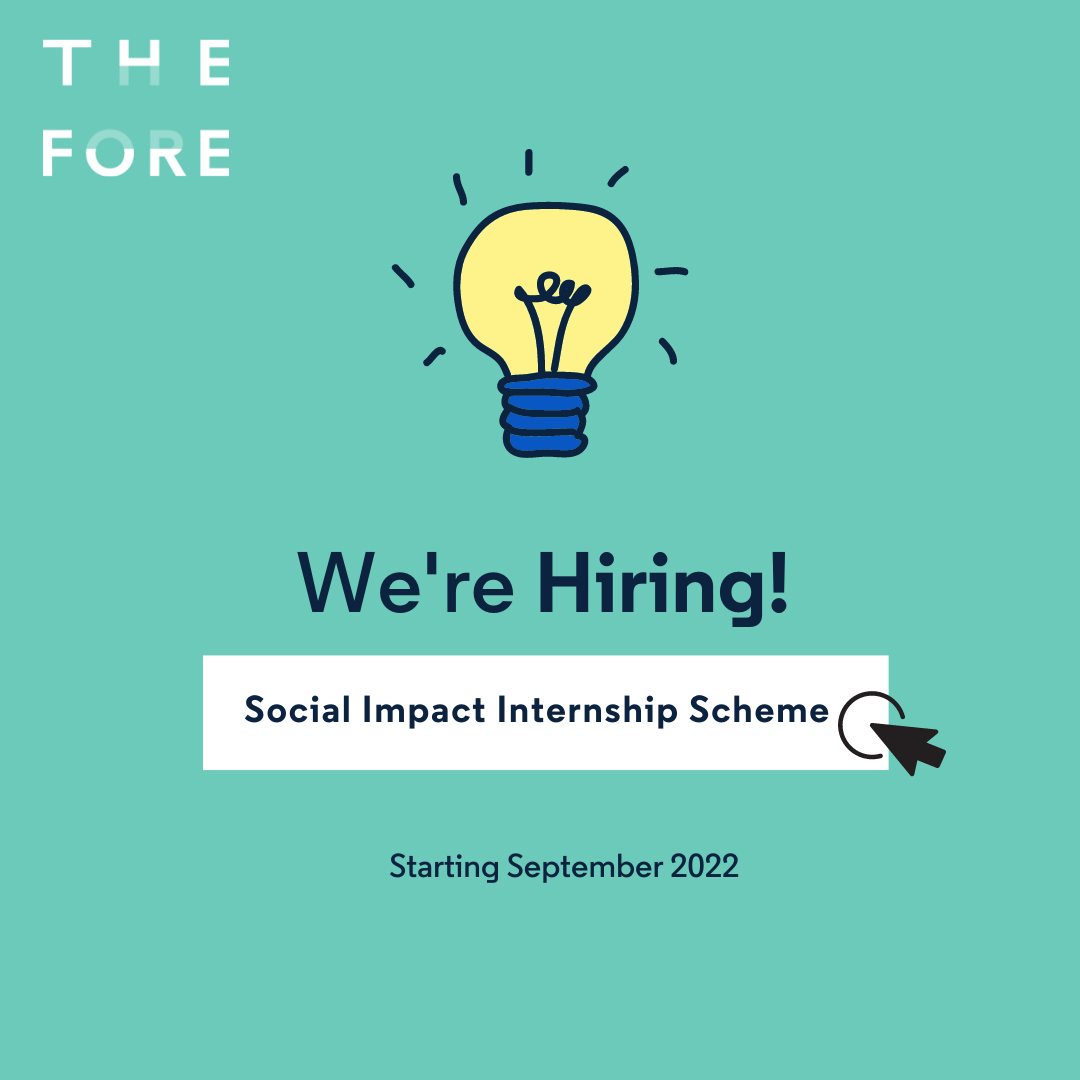 Are you passionate about social change and looking for your first job?
Are you highly organised and do you have great communication skills?
Would you like to join a dynamic team that is opening up access to funding and skills for exciting small charities and social enterprises?
The Fore is excited to announce the launch of our new Social Impact Internship Scheme, offering bright candidates the opportunity to play a key role in our ambitious plans to lead change in the charity sector. We are looking for a self-starter who will bring their initiative and enthusiasm to our small and welcoming team.
Our grantee charities work across some of the most pressing social justice issues, including homelessness, support for refugees, mental health and racial justice. You will help us support them through the process of applying for grants, learn how we communicate impact, and get involved in the delivery of our programme of popular networking events.
The ideal candidate will be highly organised with demonstrably excellent verbal and written communication skills, exceptional attention to detail, energy, curiosity and enthusiasm about supporting small charities with visionary leadership.
This six-month paid internship is available from September 2022. We actively encourage applications from a wide range of backgrounds and from all sections of the community.
For more information and how to apply, please read the job description here.
We will be running an information session on zoom on Friday 15th July at 12 noon for interested candidates to find out more about The Fore's work, and the role itself. If you are interested in attending, please click here to register.