We are hiring! Apply to become our Head of Communications and Impact
August 19, 2022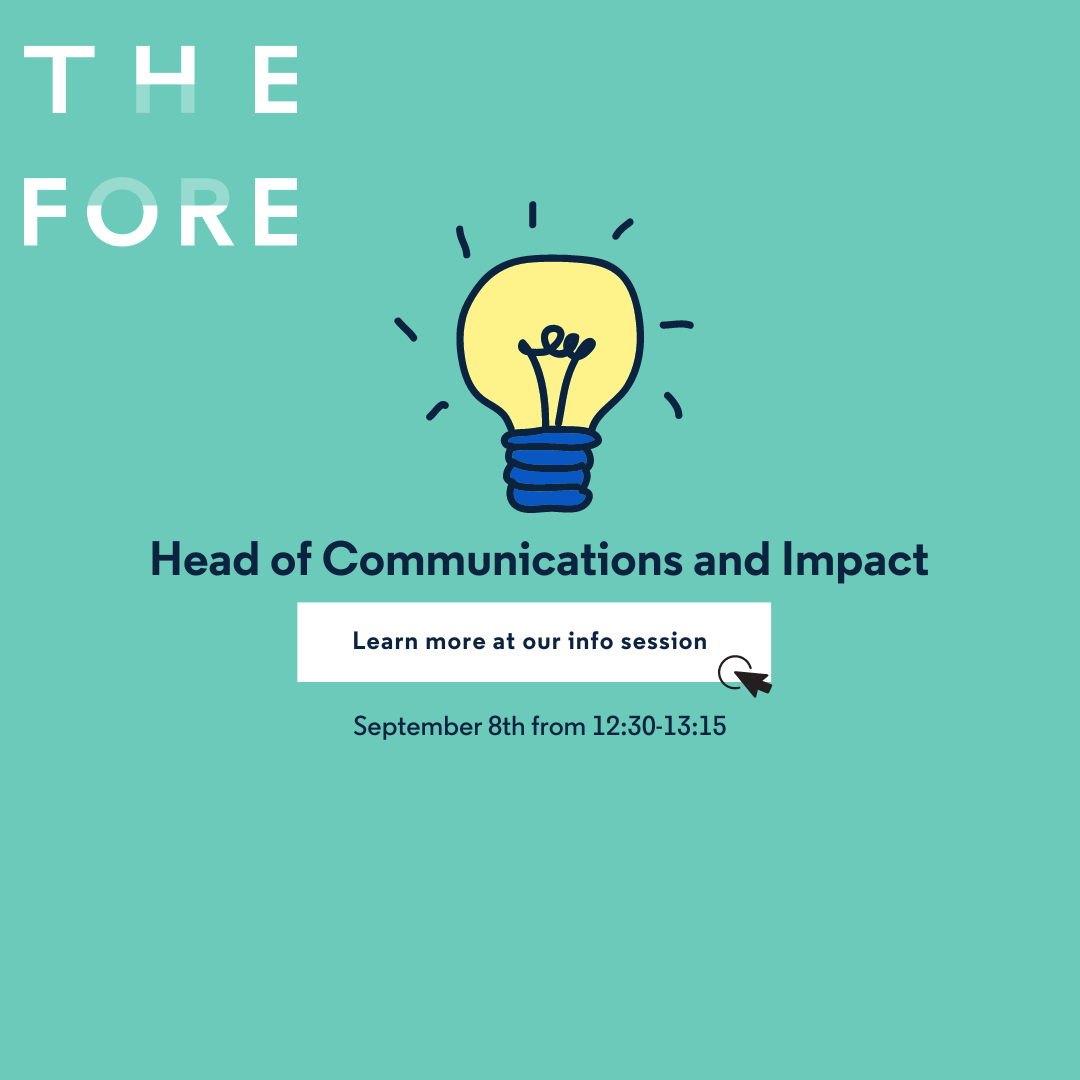 The Fore is excited to announce that we are now recruiting for a Head of Communications and Impact to join our fast-paced and friendly team.
This newly created role will be responsible for building The Fore's brand as we enact our ambitious plans to scale our work, and designing and shaping our communications to ensure our impact is clearly understood and valued.
The Fore is the first funder of its kind in the UK. Since we launched in 2017, we have given funding and skills support to over 400 innovative grassroots small charities and social enterprises tackling issues from youth mental health to food poverty to climate change.
There are so many inspiring and compelling stories for us to tell – both about the visionary leaders of the social enterprises and small charities we support and about the impact of our ground-breaking and highly effective funding model that treats grantees as organisations to be invested in. We are looking for a bright, enthusiastic and highly-motivated communications person who cannot wait to help us achieve our ambitious targets to support over 1000 innovative small charities and social enterprises in the next five years.
We actively encourage applications from a wide range of backgrounds and from all sections of the community. For more information and to apply, please read the job description here.
We will be running an information session on September 22nd for for interested candidates to find out more about The Fore's work, and the role itself. If you are interested in attending, please click here to register.